If you strike my blog down, I shall become more powerful than you could possibly imagine. – Ben Kenobi
So, now what?
For those of you just tuning in, after ten years as a B-level music blog and the greatest website to ever come out of Columbus, Ohio, we are retiring the blog and becoming a print publication. One issue a year, hopefully the first one done in the summer. We'll keep you updated here, but you can also follow along on our new Tumblr or our brand new e-mail newsletter. Sign up here, people. And if you'd like to learn where to keep up with Donewaiting staff as they continue to produce content, go here.
Details about closing up Donewaiting's website can be found here or an interview I did with Kevin Elliott.
Looking back at the past ten years of running a music website, the highlights that come to me are not about the mp3s we posted, the interviews, or any of the actual blog stuff, but it's really about the people. People like Joel Oliphint, who took on a thankless job when I moved back home to New York, becoming our Columbus Music Editor and general pulse of the site, squeezing stories out of the staff and trying to keep the train on the tracks. Just the other day he wrote a great piece in Pitchfork about Musicol that you can read here. I think we were holding him back! :) If it wasn't for Joel, I would have been lost these past three years and can't thank him enough. (I also encourage you to read his side of the story over at the new Maura Magazine)
Wes Flexner wrote about his greatest hits over here. I love his point of view and am excited to see what he does with his new website.
Chip Midnight was with Donewaiting since the beginning. He's launched a new Columbus-specific website too, and is molding the next generation of music writers.
The list goes on. Ben, Tankboy, Kirk, Rachael, Kim, Andrew (he was my wedding DJ, too), Han Q Duong, Leo, Steve, David, Danica, Adriana, Slaybaugh, Mike Kania and Brian Adams who built the first version of Donewaiting, Nicholas Nocera, Sunken Treasure Records, Ahmed, Benco, Reno, Dan Dougan, Jerry Dannemiller, many people I am not listing helped the site in one way or another.
Since we're not completely closing down, I don't want to make this too much of an obituary, but I do want to end with one final thing. Creating Donewaiting brought me to some of my closest relationships. Once I started to explore the local music scene, Miranda Sound was the first Columbus band I fell in love with. In the ten years since seeing them perform live, we've become close friends, business partners, and Dan Gerken even officiated my wedding. That's because of Donewaiting. Kiesha Jenkins was also a fan of Miranda Sound, and it was because of Donewaiting.com that I met the love of my life. Everything good about the website is because of the things that happened in the real life.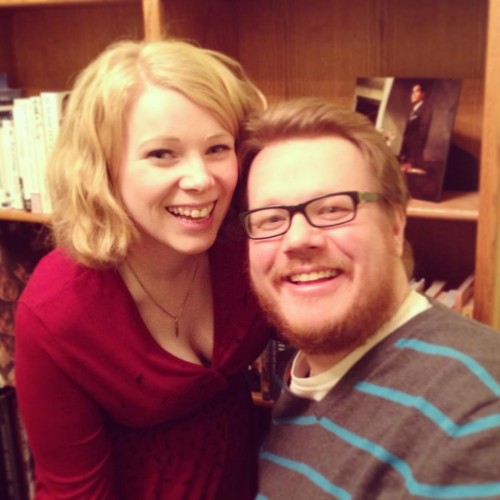 Keep in touch. The print version will come soon. Covering all aspects of culture, not just music. Limited edition.