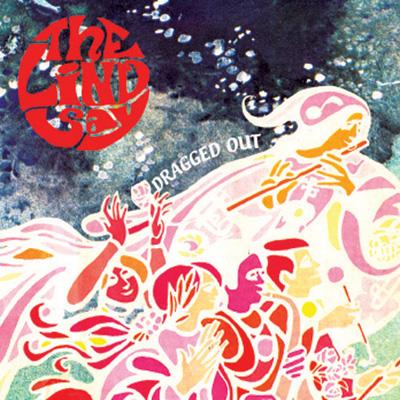 This year has already seen a bumper crop of standout albums by Columbus bands, and the Friday release of Dragged Out by The Lindsay is no exception. Though bassist Gretchen Tepper moved to Cleveland after their last show for school, the band remains intact and has produced the culmination of their sweaty and exhilarating live show. The disc boasts 10 tunes of fuzzy guitars, drum maelstroms, and good ol fashioned superior songwriting put to tape by the fine folks at Columbus Discount Recording and released by upstart label Manup Music.
Lead singer and guitarist John Olexovitch guides the band onward with a patient and easy-going croon and matches up well with the back-up vocals of Tepper. The guitars of Olexovitch and Tom Schmidt often meld into a sonic blur that battles well with the steady, propulsive beat of drummer James Lavery. The results of these flavors are unconventionally catchy tunes like "Like the Back of My Hand" (I dunno, I keep getting a Neil Young vibe off of this one) and "Your Contemporaries." The over-riding characteristic of these songs that stands out to me is that most every song climaxes triumphantly, either in a splintery groove or a dirty jam, or some sort of ramshackle pile of guitar(s), bass and drums that somehow makes sense.
Since you should really own the album, I would recommend you check out their release party Friday night at the Carabar. They will be joined by fellow Bustown rock machines Mors Ontologica and Psychedelic Horseshit, so it will surely be a trifecta of terror! Admission is free, so why not?