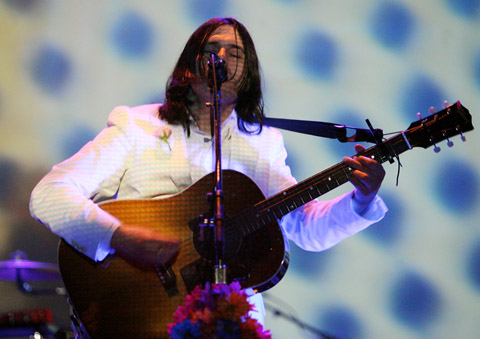 This was my third time seeing Bright Eyes, and ultimately the tie-breaking vote. The first time I saw him live, the show was really bad. This was several years ago, and since then I've learned that the problem was more or less 50% the management of the club and 50% how Conor reacted to it.
The second time I saw Bright Eyes was during the Vote for Change tour in Cleveland with R.E.M. and Springsteen. This show, they were great. So last night was my make-or-break situation as to whether I'd ever want to see the band live again.
I'm happy to report that I loved the show. This time out, Bright Eyes was a 10+ person band, completely with string section and two drumkits. While the set list leaned heavily towards the new work, I didn't mind at all. Throw in an amazing set by Gillian Welch (who also performed a bunch of songs with Bright Eyes), and you have yourself one great show.
Here's a bunch of photos, taken by our staff photographer Kim Rottmayer.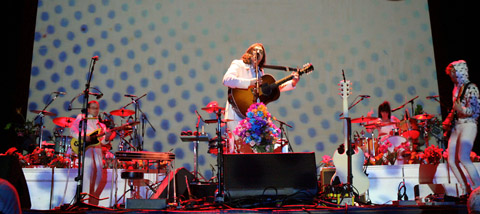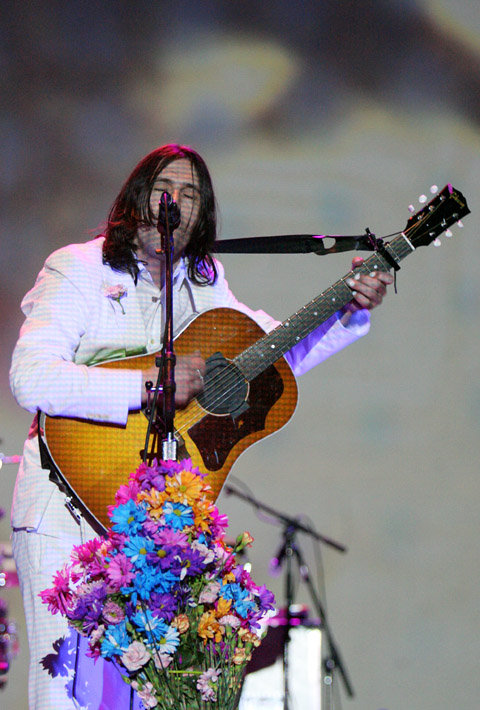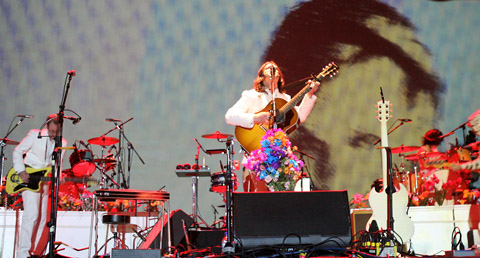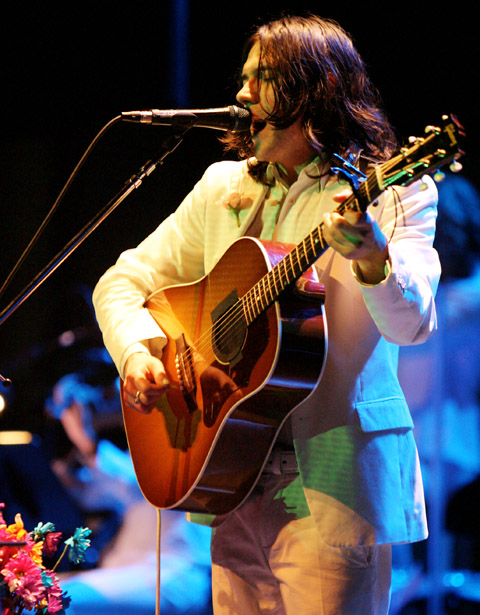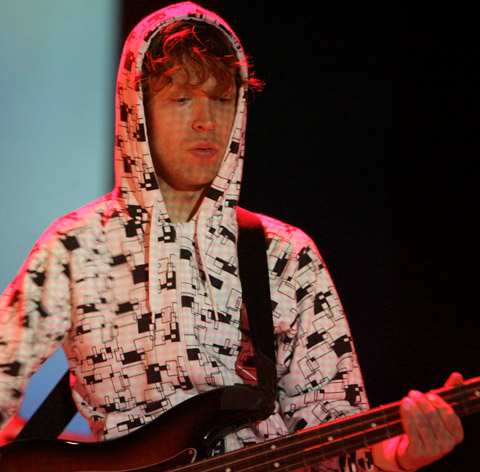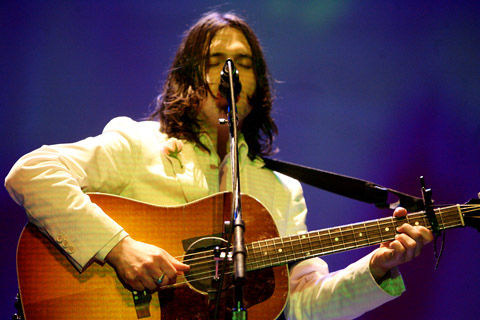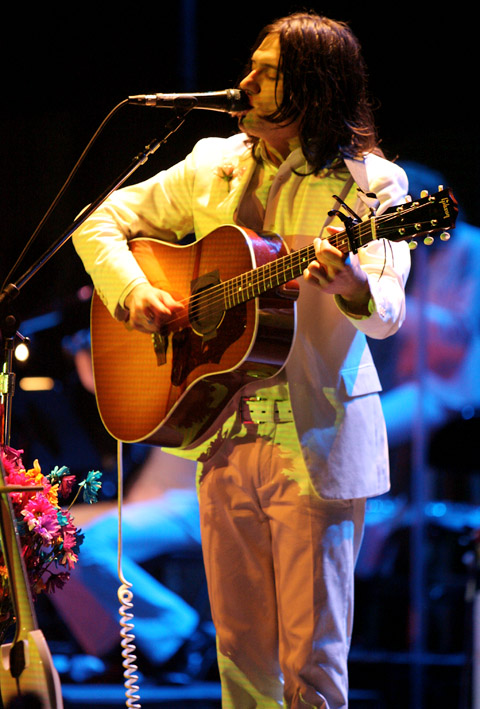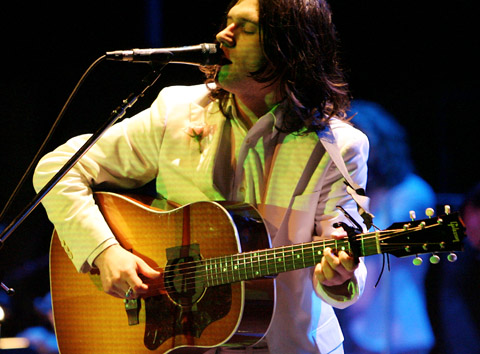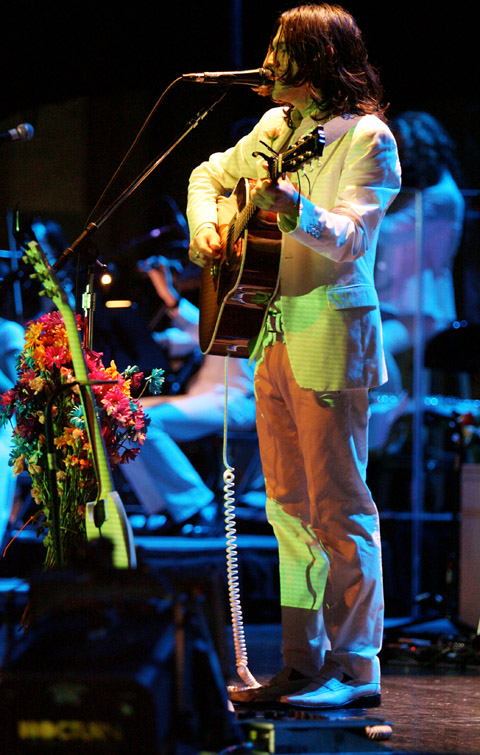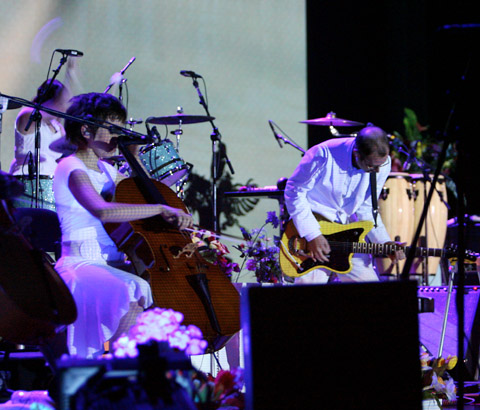 GILLIAN WELCH