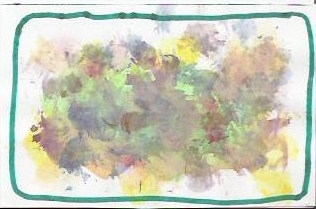 (Full Disclosure: I played baritone saxophone on a song on this album, and I will be reprising that role on the same song at the release party. But Keeler owes me money, so all good will has been canceled out.)
Mr. Lee Andrew Keeler has been rocking this town for a loooong time, playing in many now defunct and somewhat-defunct bands and spending all disposable income on records. His latest outfit, the Dolby Fuckers, has turned into a collaborative project that sees him pairing his singing/songwriting with the rock 'n roll gifts of his friends from all over (though a large portion is contributed by his dedicated live band). After the right amount of live shows and lovingly placed internet hype, the self-titled Dolby Fuckers debut album is seeing a release on Columbus' We Want Action Records. In a progressive move that seems to fit well with old school rock values and modern-day practicality, the album is being released on cassette with a digital download coupon that will allow purchasers to download the album in MP3 format for free.
The format choice works well for the sounds involved, as many of these rough-hewn tracks sound like they are emanating from an early 90s tape you left in your car until it reached sun-baked perfection. Somehow from within that aesthetic, however, these 13 originals and two covers (tunes by Sarah Asher and Big Star), manage to cover a fair amount of rock and pop territory. Though the songwriting is often abstract and sometimes hard-to-follow, the listener can tell that many of these songs deal with the real heartbreaks, annoyances, and simple pleasures that make life what it is. First and foremost, there are ample raucous rants, replete with noisy guitar and semi-distorted vocals. Tracks like "Angry Yung Man" and "Vitamin Flintheart" pack some attitude (along with vulnerability to spare). Otherwise, there are some fuzzily pleasant pop moments, some tough and lovely ballads, and even a surf mostly-instrumental! "Bucky Kentucky" is one my favorites here, as a wave of gently strummed guitar suddenly transitions to a steady chant-like chorus, complete with hazily angelic background vocals. Moments like this seem to be enhanced by the fuzzy environment in which they exist, allowing songwriting surprises ("Flourishing The Bottom") and goofy anthems ("Pattern Dykes") to burst from their surroundings. It may take a few listens for some of the odd edges of Keeler's wit to make (some) sense to you, but the payoff is worth it.
The release of Dolby Fuckers is being celebrated (along with many other things) at Carabar on Friday night, August 3rd. Lee is moving to Savannah in a month to pursue his film school dreams, so this show will also serve as a "last show" of the current cast of Dolby Fuckers, which includes Jesse Baker on lead guitar, Jen Delfosse on bass, and Zac Szymusiak on drums. Some of the other folks who helped create the album will also be around to contribute, so be ready for surprises. This show, which marks the second anniversary of the Carabar, also features Jordan O'Jordan, Grafton, The Lindsay, and the Cheater Slicks. This will be a tremendous night of local rock jams, so attendance is quite necessary.
MP3: Pattern Dykes

Video: "Vitamin Flintheart"