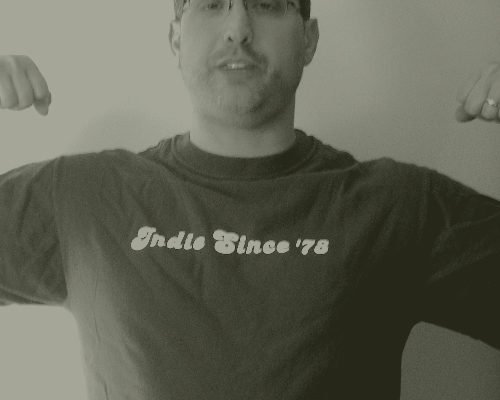 My sincerest apologies to Mr. Paul Nini. Here it is post-Labor Day and I've spent the Summer sitting on a stack of releases from his modest and criminally overlooked Old 3C Records roster. To clarify, these albums haven't sat, collecting dust, going unheard — quite the contrary. His uniform and economically packaged offerings have opened up a whole new world of Columbus music and beyond. While most barstool historians of High Street's heyday are content to merely talk about how they're doing this and that to preserve a vibrant legacy (resurrecting defunct labels, uploading warped VHS recordings to YouTube), very few are actually taking action. All the while Nini (and maybe his brother?) are churning out nuggets at an alarming rate, records from the near past (albeit from a fairly close unit of musicians) and re-issues of essential albums that time forgot .
Need proof? Old 3C's 22nd release, Twenty-One and Hungover compiles a track from each piece of the discography. From the daydream jangle pop melodies of Log to the oversexed restraining-order folk recordings found on Ron House's brilliant 2002 solo outing Obsessed, the sampler is a feast of indie Midwestern treats and a great starting point from which to dive deep into a label that is long overdue for some local love.
Perhaps the label's most well-known release is Length of Growth a 2-CD retrospective of Great Plain's (the hometown Homestead heroes, fronted by House and the Wyatt Brothers, later frequented by Nini and Mike Rep) illustrious career. If you're unfamiliar with their music, a germ of quirky indie rock and House's visceral wit, this is as good a place to begin. Elsewhere in the catalog Nini has scoured the GP archives to produce Cornflakes, a be-all end-all collection of rarities, as well as two live shows from the group's primo line-up, somewhat essential considering the group's played twice since their 1989 demise.
Great Plains – "Old 3c" from Length of Growth
Great Plains – "Black Sox Scandal" from Live at the Electric Banana
Ron House – "Seven Years" from Obsessed
Much more to come in Part Two….