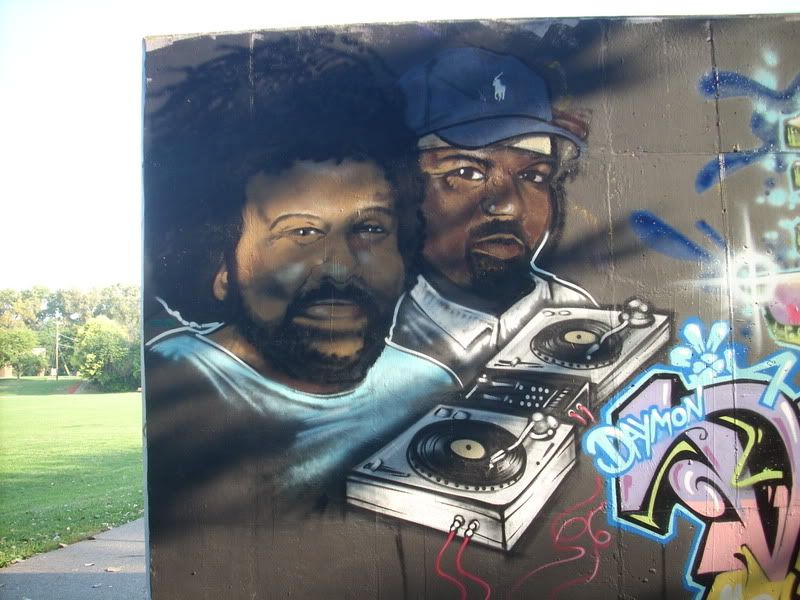 Two weeks ago, on September 15th, some of us in Ohio celebrated the second annual Daymon Day, honoring our friend Daymon Dodson, who many have dubbed "the Patron Saint of Indie Culture" in Columbus. The past couple years have had Ohio's Hip Hop and Graffiti communities suffering some severe losses. In addition to Daymon, producer mc DJ Przm, neighborhood legend Nasty Nate, as well as graffiti writers Heist and Phrite all passed away, leaving various intertwined cultures in a similar mourning mindstate. So we figured might as well acknowledge the impact of these and other lost loved ones, and celebrate their lives.
This years festivities included a cook-out, a graffiti mural, a Parade, and a Show. Participants included the Droids Crew, Pat Carney of the Black Keys, PBJ, Necropolis, RJD2,Blueprint, Spitball, O.D.O.T., SA Smash, IOK, AKE, BSA, Vomitrocity as well as hundreds of friends and family members.
Pt. 1 is going to focus on the cook-out and mural.
Danielle Kline made these shirts for everyone to wear. (She also took most of these photos.)
Przm character being painted.
Andy, Me, Matt Miner,Mike, Pat and Gabe watch the mural getting painted.
Zerostar and Bridget fire up the grill.
DJ True Skills
Little Girl Walking over to the Basketball court.
Zak shows up ready to march.
DJ Bombay & Bru Lei
DJ Detox & Jun the Concept
Daymon Doll that Envelope sewed by hand.(Whats a Parade without a float)
Daymon's Dad & DJ Bombay
Omnimix.com's and one of Daymon Day Organizers DJ Alan Greenspin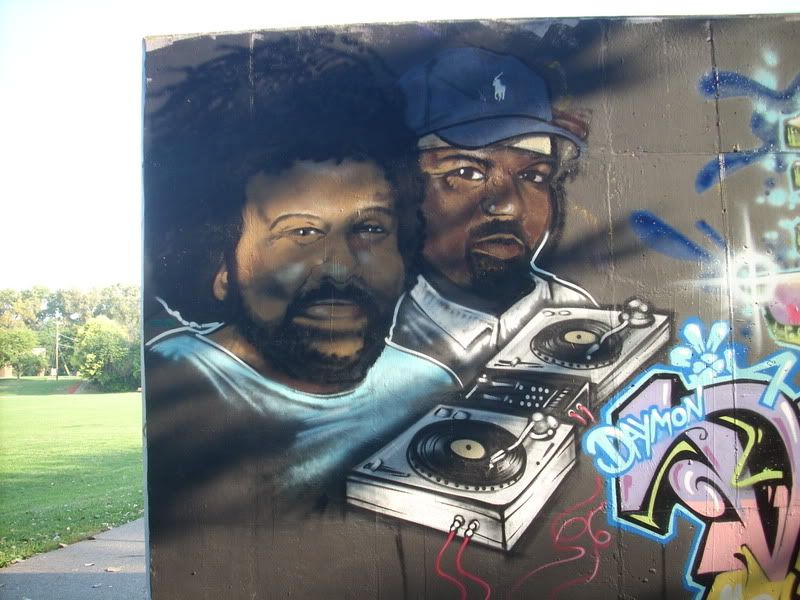 Characters of Daymon & Przm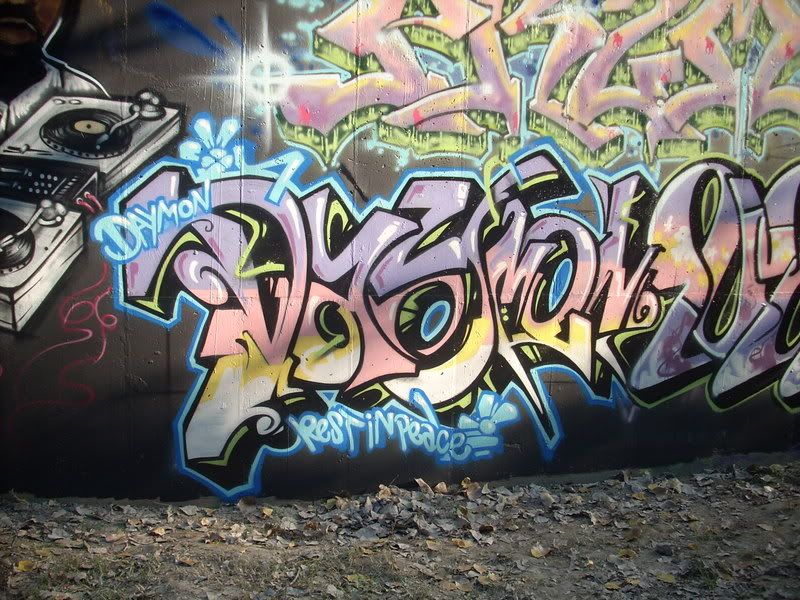 Daymon
Przm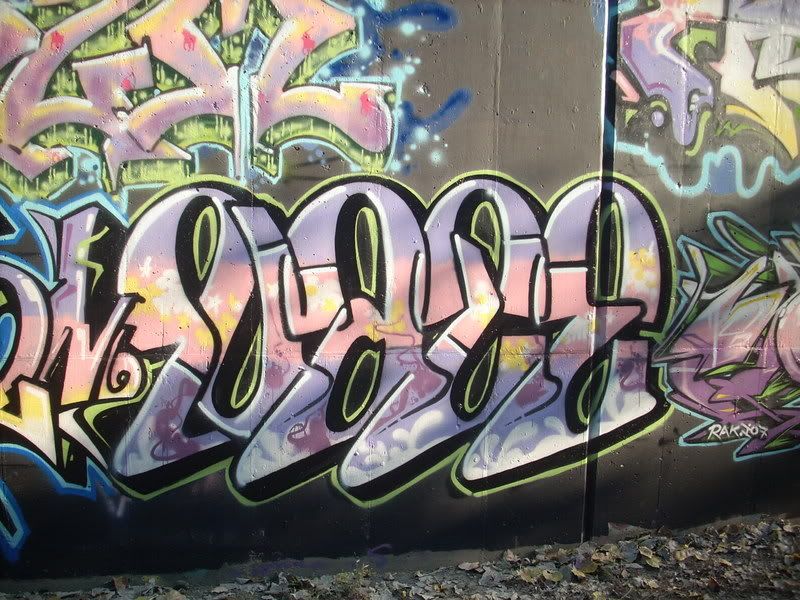 Nate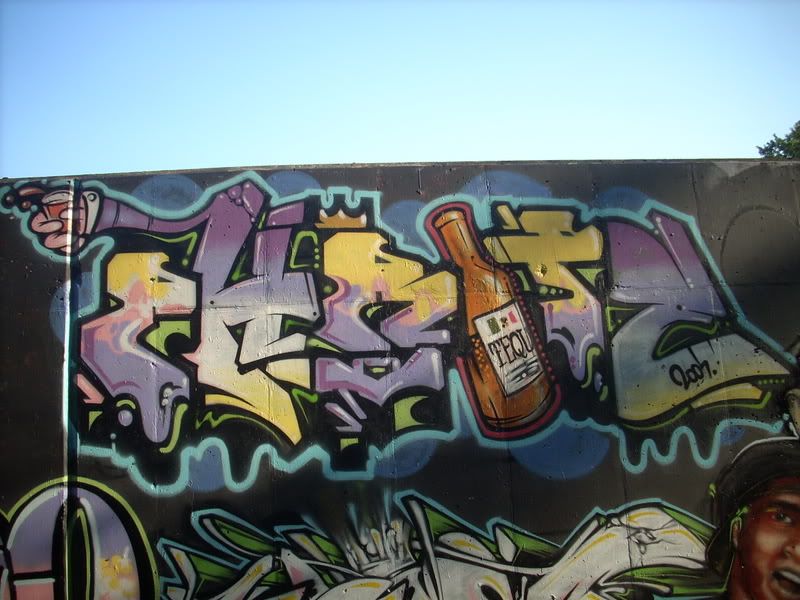 Phrite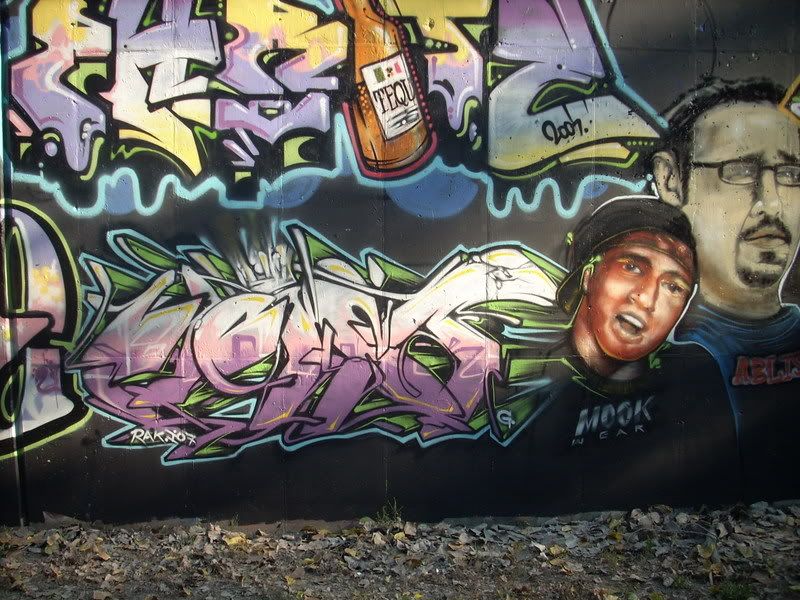 Heist
Characters of Phrite, Nasty Nate, and Heist
———-That was the tribute section of the wall.
These are just burners.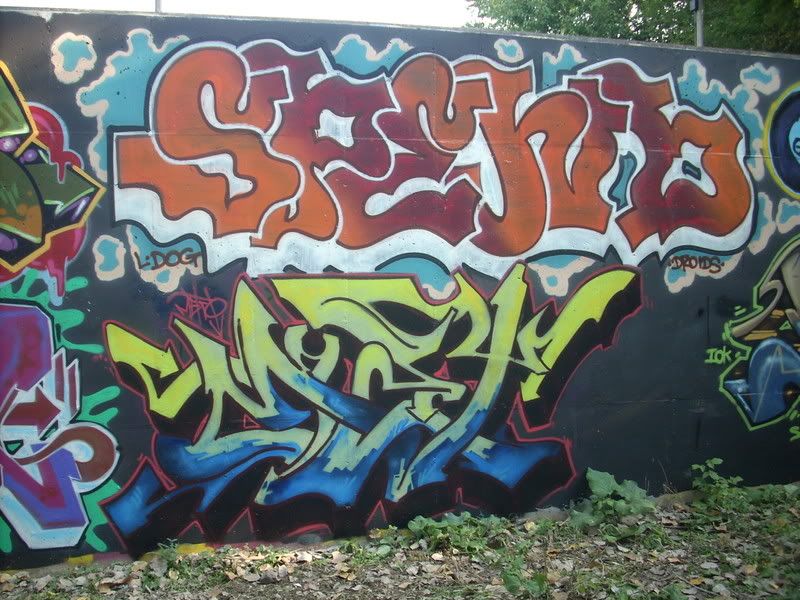 Next Post Will be the actual Parade.