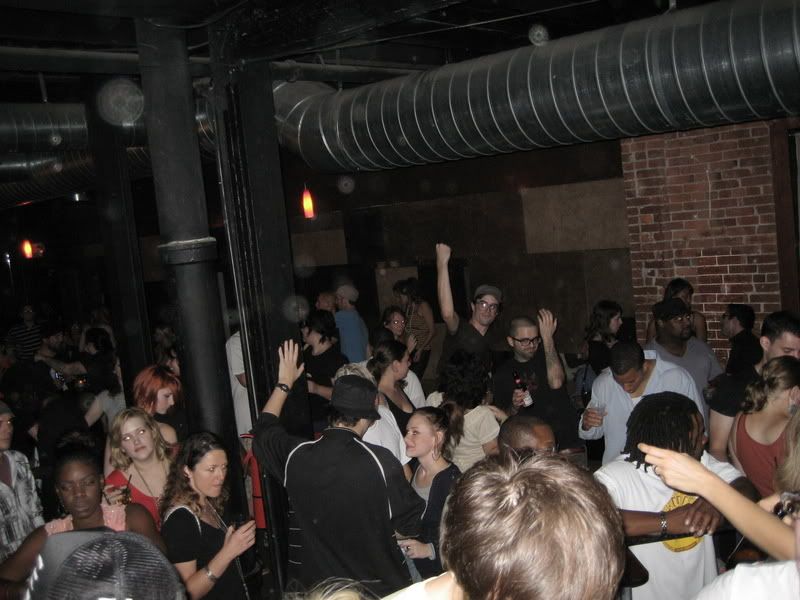 Superman that…
Get Right is a monthly Dance Party thrown by Johnny Cashola, and DC Kareem at the Cove Lounge. Its an interesting place for it because the Cove is like a nicer, black version of Bourbon Street or Carabar. By that I mean its a smaller spot that appeals to to people that actually have taste, and is respected. That respect pays off. Much like rockbars having Brian Johnstown Massacre, Sonic Youth or the Silver Apples, the Cove has had Questlove, Green Lantern, and Biz Markie this past year. Cove promoters throw a First Friday elsewhere, so they turn it over to my idiot friends once a month. For good reason……the bar stays packed. And the same records that work on the Cove's clientele make "Get Rights" crowd excited.
Pictures after the break..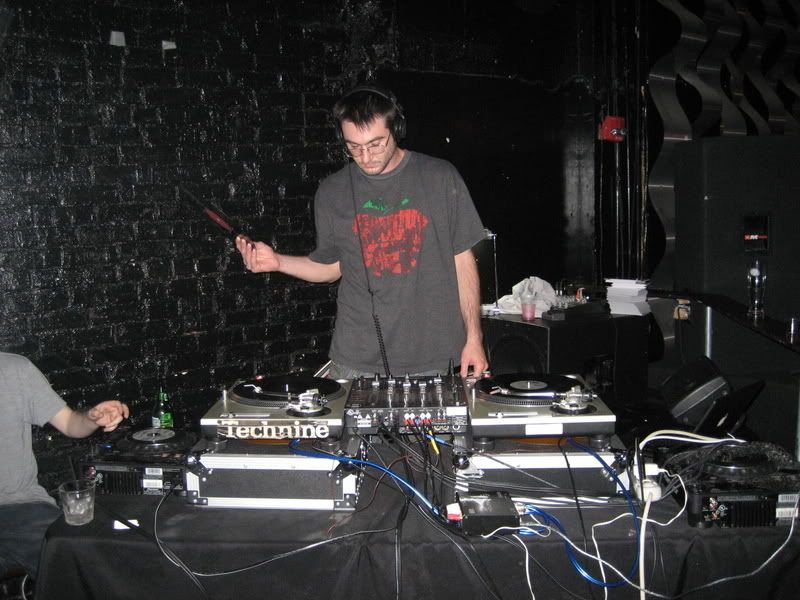 Johnny Cashola is practicing self-hypnosis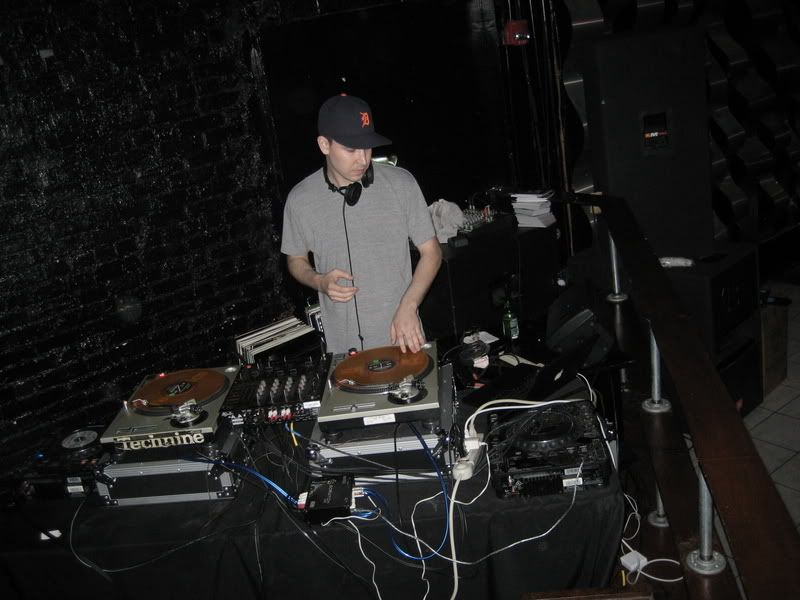 DJ Detox:best dejay in modern Columbus society.
She ain't really pretty but she got a tray of shots.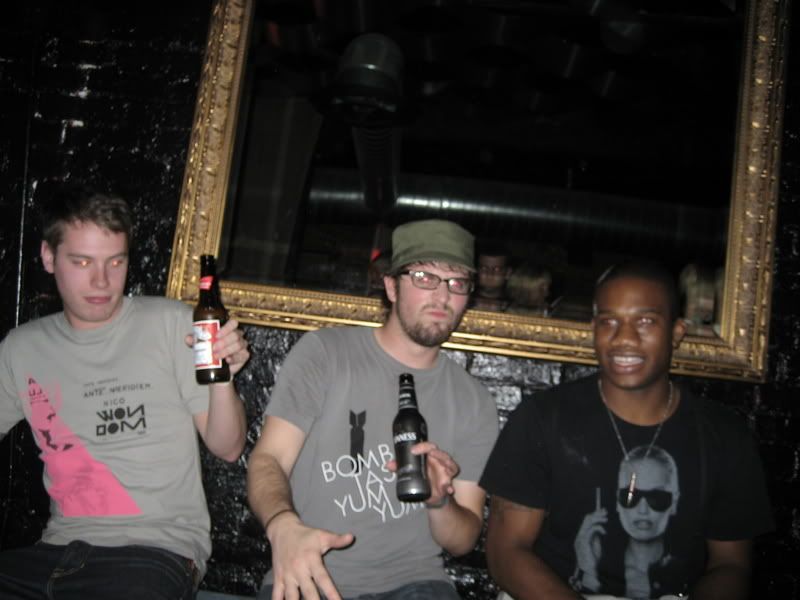 DC Kareem watching his back for the snitches as well as the Weed Steelers.
Jimmy's girlfriend and CJ are the most photographed people on the internet.(CJ not pictured)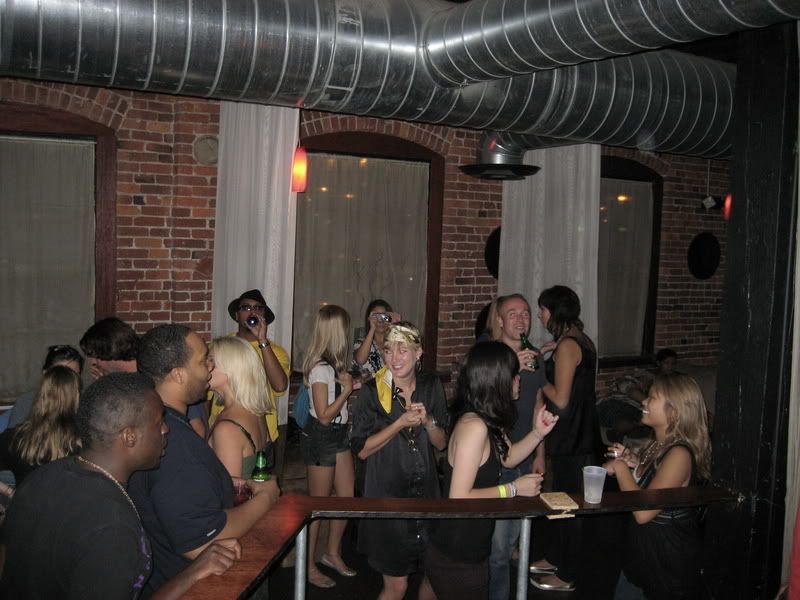 Cove regulars realize there are new women to talk to.
Cashola just wants the paper.
Photos courtesy of Steve "Homeshool" Lieb.