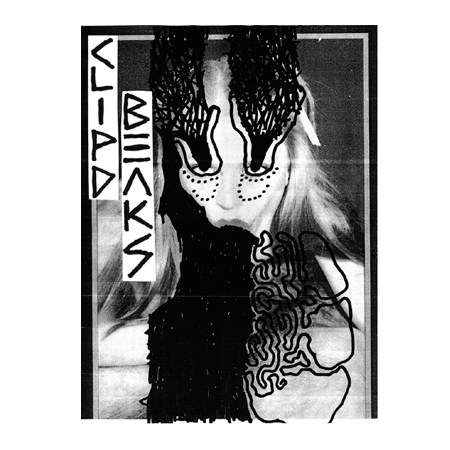 There's something brewing out West that I can't quite put my finger on. In Los Angeles especially, neon-clad weirdos donning robes play at places like the Smell, releasing crusty limited edition EP's on labels such as Not Not Fun. Groups like No Age, Indian Jewelry and Health have produced a sort of Warholian version of the left-field free music that's been going on in LA and the Bay Area for decades.
For the second time in a year Clipd Beaks will be bringing their version of Californian dystopia back to the Midwest – the four member were all raised in Minnesota – this time with a full-length in tow. Hoarse Lords, released today on Lovepump United, is a confident collection of psychedelia, trash and groove-fuck party anthems for kids going nowhere. Much like our own city's El Jesus De Magico, Clipd Beaks are motored by a shaman-like (and reverb-drenched) singer and tend towards heavy, mid-tempo mind-fucks that will get bodies moving.
Hoarse Lords is not perfect by any means, but any time a bands displays equal love for Royal Trux and This Heat while being electronically-inclined enough for Kid 606 (their first EP was on his Tigerbeat6 label), you have to give props. Couple that with an affection for the road and you've got some great potential.
MP3: "Black Glass"
Clipd Beaks will play with Styrofoam Duck and locals Thee Sons of Daughters in Columbus tonight at Cafe Bourbon St.