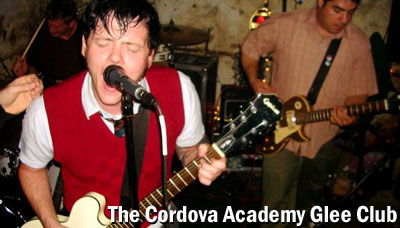 The Donewaiting audience probably isn't familiar with the bands set to play at Skully's on Saturday night – Philo, Bullet Jones, For the Drive, The Cordova Academy Glee Club, Pets or Meat. Part of the reason is because members of those bands don't bombard the message board with show announcements save for Bullet Jones. Another big reason is because of the way these bands sound. Unabashedly unafraid to admit the influence of modern rock bands like Stone Temple Pilots, Muse, The Deftones, Saosin, Foo Fighters, and all the other bands that can be heard on both CD101 AND The Blitz, most of these bands represent Columbus's best chance to get on the major label map. While I haven't had the opportunity to listen to full lengths by any of the bands on the bill (hey guys, feel free to send me promo copies of your CDs if you'd like – hint, hint), the stuff I've heard on MySpace indicates bands that are just a record deal away from selling lots and lots of records to college-aged students.
The odd band out on the bill (because they aren't a Columbus band) is The Cordova Academy Glee Club. Comprised of members of the early '90s DIY pop-punk Philly band Weston, Cordova (for short) jumped on this bill after striking up a friendship with Philo this summer. My friend Jason, whose music tastes I respect, turned me onto these guys earlier this week and I've spent a lot of time listening to the band's EP, Lie Until it Becomes the Truth. Described by RockErie.com as a mix of the Smashing Pumpkins, Echo and the Bunnymen, Pixies and U2, the band is currently sitting on a full length release scheduled to come out in early 2008.
I caught up with singer James Alex earlier today and you can read the interview following the jump.
(How can a guy with a site named AtomicNed not LOVE a song called "Atomic Lipstick"????)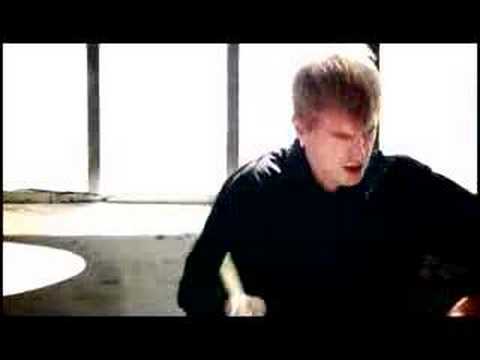 Wow. Weston. There's a name I haven't heard in a long time. I'm fairly certain that at one point I owned a copy of A Real-Life Story of Teenage Rebellion. From what I can tell, the last Weston album came out in 2000. Between Weston and The Cordova Academy Glee Club, what were you up to?
I slept in a real bed. I ate meals on a regular basis. I grew ridiculously restless. I suffered a broken noggin. I hung out in the loony bin for a bit. I found God. I went back to art school for graphic design. I studied symphonic composition. I recorded three unreleased albums on my four-track. I fell in love. I wrote an unpublished pocket novel. I had my heart broken. I started writing rock and roll songs. I started Cordova. I am happy.
From what I remember, Weston came from more of the DIY, house show scene – a little more punk influenced, a little less polished. It seems as if you've evolved with Cordova sort of the way fanzines have evolved from being pieced together late at night to Kinko's to the way kids of creating fanzine-like websites that explode with color, animations, etc. (Does that make sense?). Would you credit Cordova's sound as a next step in the songwriting process or do you think Weston could have sounded like this if you'd had at your disposal all the technology you have today?
I think Weston would have evolved but we would never have sounded like Cordova. I mean, obviously, there are and will be threads of 'that sounds familiar' but the creative experiences of the two are so completely different. After "A Real Life Story Of Teenage Rebellion" and "Got Beat Up", Weston was kind of forced into a creative corner. Growth was barely an option. Meaning, when we showed any, the kids didn't want to be shown it. I think I appreciate that more now. I think it took distance and separation for me to really 'get it'. Kids go to see Skynyrd to hear "Freebird". I guess I was too stubborn an artist to understand. Now, Weston plays shows and I adore singing goofy punk rock sing-along-songs. Every show has felt like the greatest high school reunion. With Cordova, there is freedom. And that freedom has been like an artistic orgasm. The growth from our e.p., "Lie Until It Becomes The Truth" to our upcoming full-length, "Be Mine Or There Will Be War" to the handful of post-Be Mine songs we've written so far, is beautiful. It is why I strum guitars and type words.
You've got just a handful of dates right now and a new album in the can just awaiting release. What brings you to Columbus on a Saturday night when most of your other show dates are taking place in your home town?
We definitely made a conscious decision to tattoo ourselves to Philadelphia for a bit, especially while we were recording and mixing the record. It allowed us focus. But now, the record is basically set to go and…Columbus to play a CD release show with our friends…there was no way we were going to say 'no' to such a thing.
Jason turned me onto you guys earlier this week – he's got a good ear and we often trade notes about bands. So, that being said, I don't know anything about Cordova's history. Have you played in Columbus before? If so, any long lasting impressions?
Yes, we played Columbus twice before. For a time, Columbus became our default last tour date before returning to Pennsylvania. We played two basements…The Basement (a venue) and a basememt (a basement). Lasting impressions…amazing bands and open-minded listeners. What more could a group of well-dressed out-of-town noisemakers ask for?
How do you approach a show like the one on Saturday night? You're the odd band out, so to speak, as there are 3 other locals on the bill, 1 of which is releasing a CD. Do you hope to win over (m)any fans or are you just trying to get your foot in the door so that when you're ready to tour (if you even plan on doing that) for the full length, people might remember your name from this upcoming show?
Every show is any show. Not to sound martyr-esque, but we want to play every show like our hearts depend on it. In a lot of ways, they do. And, of course, we definitely want to win over as many ears as we can. I mean, I understand our role at such a show and I see it as an embraceable one. I like the feeling of our backs against the wall, people asking "who are these guys?"…it forces something more out of you. If I wanted things to be safe, I'd write polkas and play retirement homes. Rock and roll was always meant to be at least a bit dangerous, yes?
What are your plans for releasing the new CD? Are you producing a large quantity of physical CDs or will you concentrate more on the digital route and hope that people buy the album on iTunes or eMusic or whatever?
We are releasing it completely independently. We will definitely be pressing a decent number of physical CDs. The lion's share of our e.p. was sold the good old-fashioned way, at shows. That will always be the most romantic way to get turned onto a new band…actually going to a rock and roll show and having your jaw dropped by someone you've never heard before. People forget the 'abracadabra' in that. But, yes, will absolutely be pushing the digital route as well. iTunes has been a very dear friend to us. And we are also pressing a limited edition of vinyl with artwork screen printed by our little band of DIYers. I guess it's that little Kinko's kid still trapped inside of me.
The whole internet/filesharing/etc/etc revolution simply can't be ignored. When a band like Radiohead lets fans name the price for their new CD, many call them geniuses while other, like Lily Allen, say that Radiohead is hurting younger bands by just giving their music away because they aren't a struggling band. What is your take on the way music is distributed among the public?
For that, I consider them more 'fortunate' than 'genius'. It's easy to be Robin Hood when you live in a castle. But I applaud it. I think it's a nicely packaged middle finger to a record industry that doesn't necessarily deserve the nice packaging. There are always reasons to feel cheated but I'll never really understand what a 'struggling band' is. I guess by definition, Cordova is a struggling band but I would never know because I'm having the time of my life. I'd much rather be a "struggling" artist than a successful accountant. I think one of the best gifts I got through the whole Weston, pre-internet explosion experience was an understanding of a real DIY/grassroots approach to being an artist. Touring and winning kids over one by one…when did that become such a headache? If fame and money are what motivates your art, my guess is you aren't making art worth the vinyl it is made on. Read "So You Want To Be A Writer" by Bukowski. He does a considerably better job of explaining such a thing.
Let's say you wake up tomorrow morning and all of the record labels call you and say, "We're starting from scratch and we want you to fix this industry", what are the 3 things you offer up as a way to save the record industry?
1. Put substance before fashion and make music important again.
2. Take the politics out of how tours get billed and airplay gets decided.
3. Treat your artists like people not commodities.
I thought the RockErie.com description of Cordova's music that you have on the MySpace page is pretty accurate – there is a certain Brit-rock feel to the music but I also hear a bit of Jimmy Eat World in the sound (maybe it's your vocals). Who do you consider to be your peers? Is there a band you've been compared to that you just shake your head and say, "What the hell was that reviewer smoking????"
I always think of us as the bastard sons of The Pixies and The Magnetic Fields. But I suppose I would be quite comfortable in a Superchunk/Bloc Party sandwich. To date, reviewers have been pretty fair marksmen but all things in time.
What are your plans for 2008? Can you afford to tour much? Will you be working on any new material with Weston? What about a day job? What do you do to pay the bills?
We will be touring as much as possible. We are currently a booking a two week tour of California for the beginning of February 2008. We also started kicking around plans for another short tour of the East Coast in the Spring. Fortunately, our hometown geography is pretty amazing. We live in Philadelphia and are only 2 hours from New York. So even when planted, we can still play some pretty swinging shows.
Weston has definitely been throwing around the idea of a new record. We've got a couple of new songs semi-together. I guess time will tell. Jeremiah (Weston's drummer) lives in Wyoming…a case of not-so-amazing geography…which complicates the process a bit. But my guess would be that it will happen.
The day jobs vary for everyone. I get by on Weston shows and freelance design. Its humble but its perfect.( See artist vs. accountant above.)