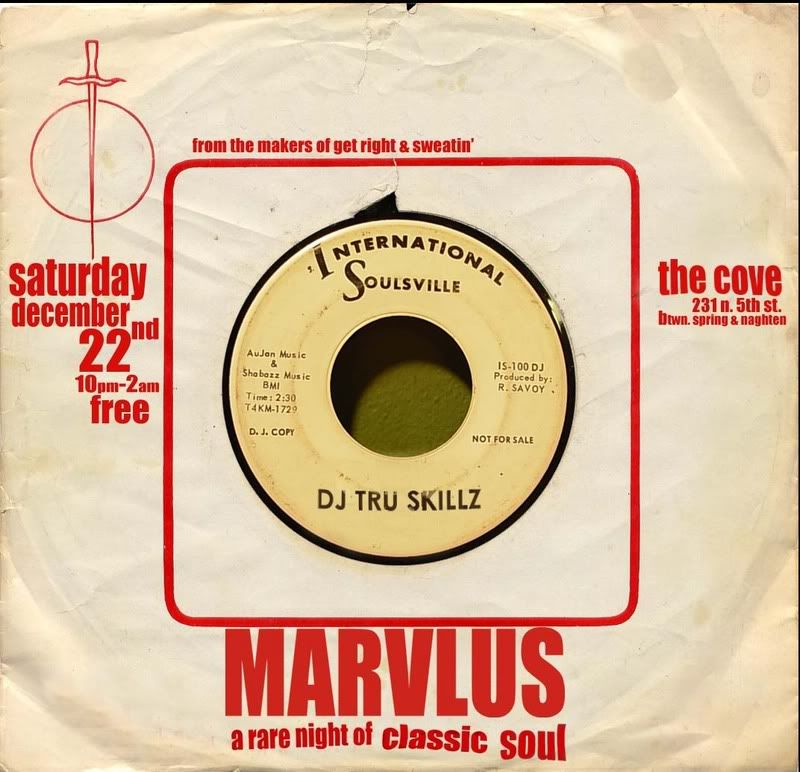 Scotty Cockblock(Sweatin,Invented Columbus Hardcore) and DC Kareem(Get Right/MilkBar) are throwing a new Funk Party tonight with Columbus Hip Hop Pioneer DJ True Skills in the limelight. True Skills(Adrian Willis) has some of most curious, peregrine psychedelic funk records I have heard. Its like a weed brigadeiros for your body's internal rhythmic response mechanisms.
After the Jump. 1 Important Fact about DJ True Skills.
"You have no props or Madskills"-MHz-World Premier 1998
DJ True Skills, known as DJ MAd Skills at the time, gave Bobbitio Garcia a MHZ(RJD2,Camu Tao, Copywrite,Jakki, Tage) demo in 1997.
For those that don't know, Bobby used to host the Stretch Armstrong Show on WKCR that defined NYC underground Hip Hop in the 90's. Bobbito had a label called Fondle' Em. Fondle Em was at the time launching the career of Cage, and bringing Zevlove X of KMD back under the name MF Doom.
Bobbito thought it was dope, and started putting MHZ records out. This entrance to the NYC Indie Hop Hop inner-circle led to Copywrite & Camu getting down with Eastern Conference, and RJ being able to handle his "Dead Ringer" demo to Def Jux head El-P.
Who knows what time would've brought. Slug would've still been in at Scribble in Cincy for Print to meet. Rawls still knew Kweli. The MHz were really talented.
But. True Skills giving that demo was crucial.