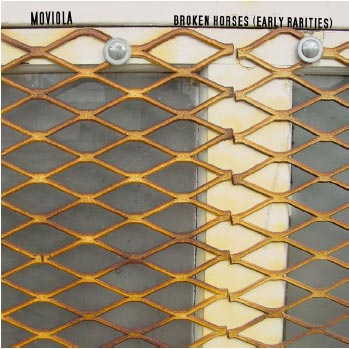 MP3: The Ledge
Columbus Ohio's Moviola is releasing a rarities collection on Spirit of Orr. Details from the label:
Anyone following along with the trajectory of the Spirit of Orr 'scene' is already deeply and keenly aware of the vital role our friends MOVIOLA play in the puzzle. Any methods that result in uncovering truthful moments and in turn inspire the listener to uncover the same for themselves, are methods hard found and precious. This is what we champion, and Moviola was among the earliest and most dependable creators. These tracks (23 of them) collect many of the highlights of the harder to get material by MOVIOLA, mainly recorded in the later years of the 20th century. At 23 tracks this album does not in any way serve as a complete guide to their non-album output during this period. You would be likely to estimate that this is roughly one-third of material that has never appeared on CD previously. What we all do (finally… this first collection has been an 8 year wait) get here certainly does serve as almost a missing album, a lost album if you will.
Order it directly from the label.