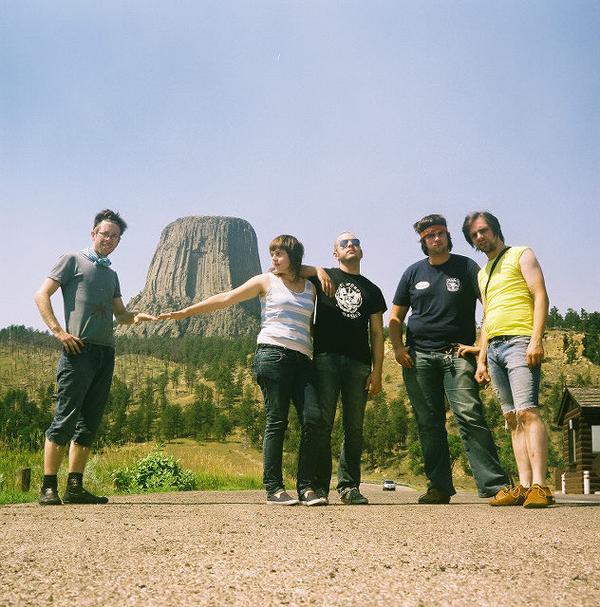 MP3: LGNO
What does Magnet Magazine say about El Jesus de Magico?
Don't fuck with El Jesus. First of all, I presume it'd be a little bit over your head to assert that El Jesus De Magico is easily the best band from Columbus since Thomas Jefferson Slave Apartments. So to dumb it down a little, what you have with this five-piece is a band that restores some dignity to overused rock-critic keywords such as "lo-fi" and "garage." El Jesus is well-schooled in both classic Ohio punk (see: Electric Eels) and '90s trash rock (see: Royal Trux). I'm sorry if the loud noises are upsetting you. Can I get you a pamprin?
I've also invited the band to play our SXSW showcase next month. YESSSSS.
El Jesus de Magico are playing with Mike Shiflet, Miranda Sound and Blueprint + Brainbow Saturday at Skullys. Click here for complete details.