Photos By Danielle Kline
Cleveland often gets a rep for being a location of pure misery. But things may be looking up. About 4 Years ago it quietly the Land started standing out as the best city for graffiti in Ohio due to the efforts of the Droids, BHS, and TKO. William "Upski" Wimsatt predicted this would happen in his book, Bomb the Suburbs. More recently, Mick Boogie, Chemical Kickdrums, Chipper the Ripper, and Fat Al, have started an upswing in Cleveland Hip Hop. So when I heard Diplo was coming to Cleveland to redeem himself for the worse show experience in his life, I was mad curious. Do people actually have fun in Cleveland these days?
Detox, the roadtrip only homie William,myself and Dkline hopped in the whip, and headed up to see how C-Town Rides in 0-infinity.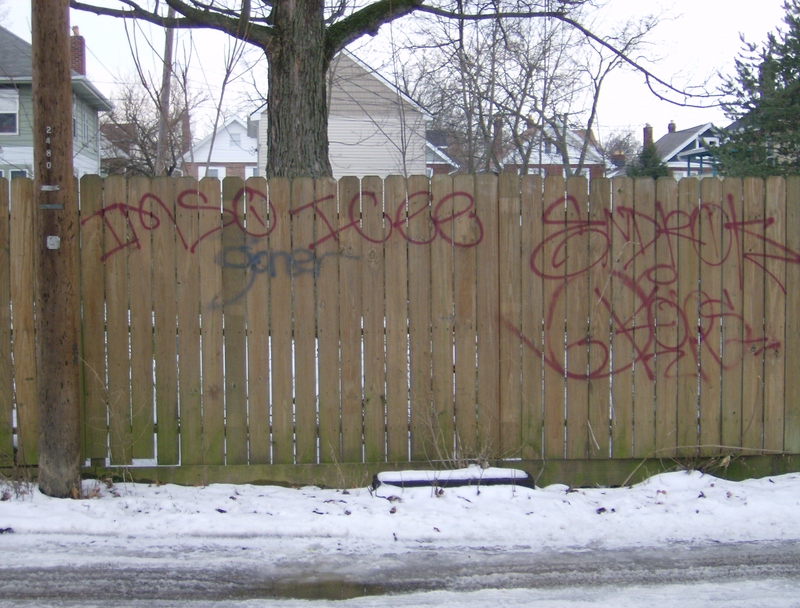 When we got to venue, B-Side Lounge (which is NE Ohio for basement of the Grogg Shop) I was tapped on my shoulder. It was the infamous Endrokone grinning. He was in Cleveland to paint over a writer that he has been fueding with for a little while now. After doing like 15 spots, Ender had resigned to sweat out the paint toxins to Diplo's mixes and blends.
.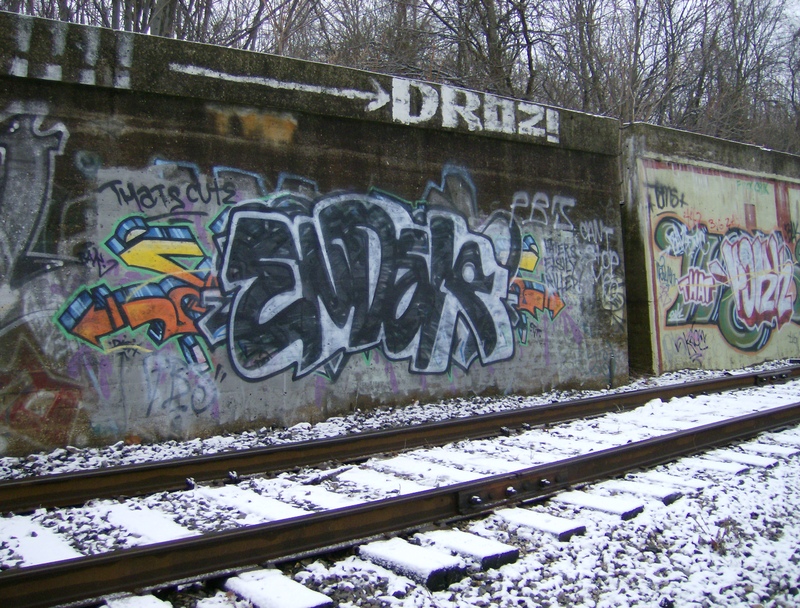 f
Graffiti photos not by Danielle Kline.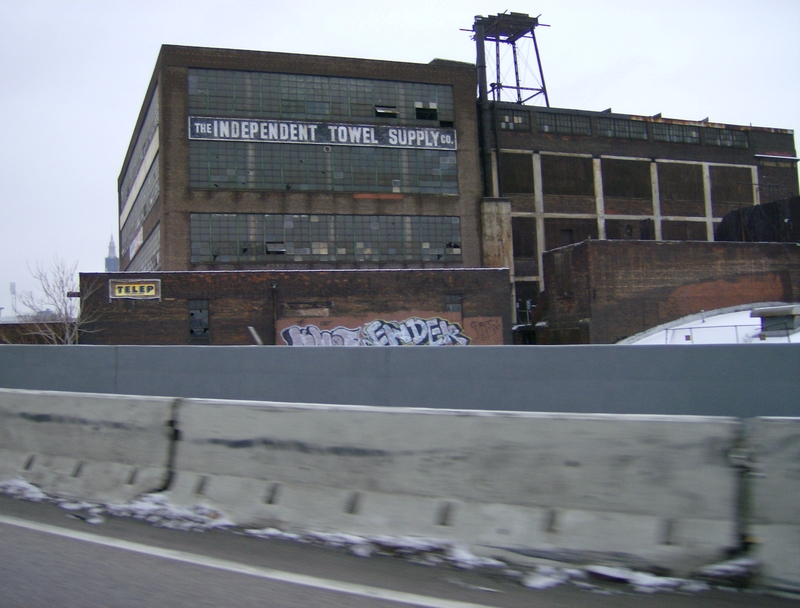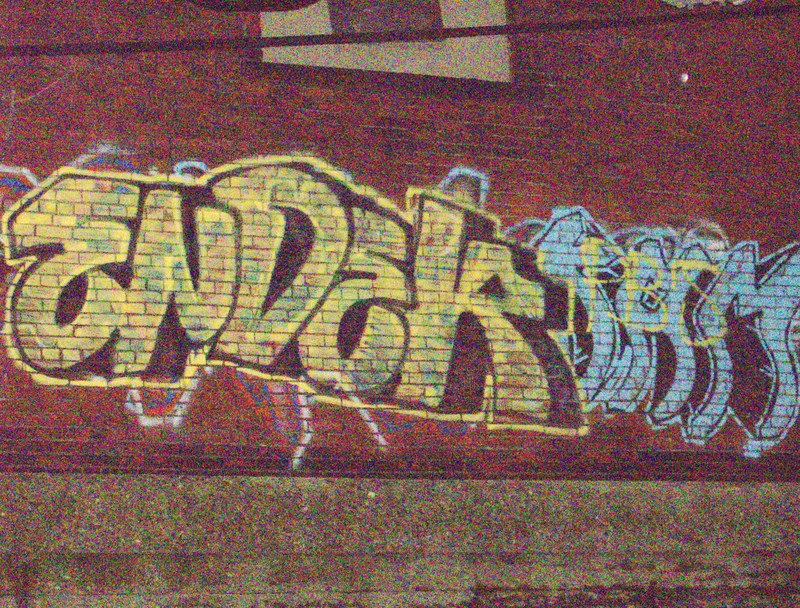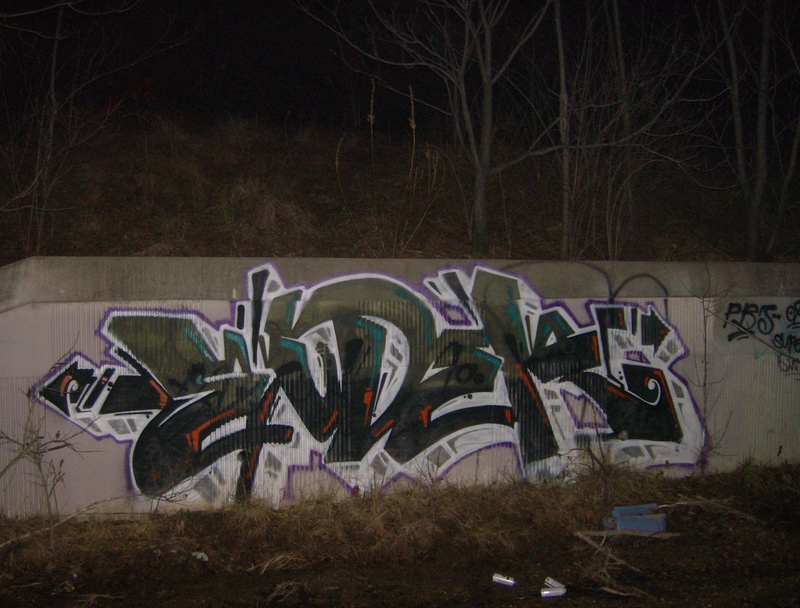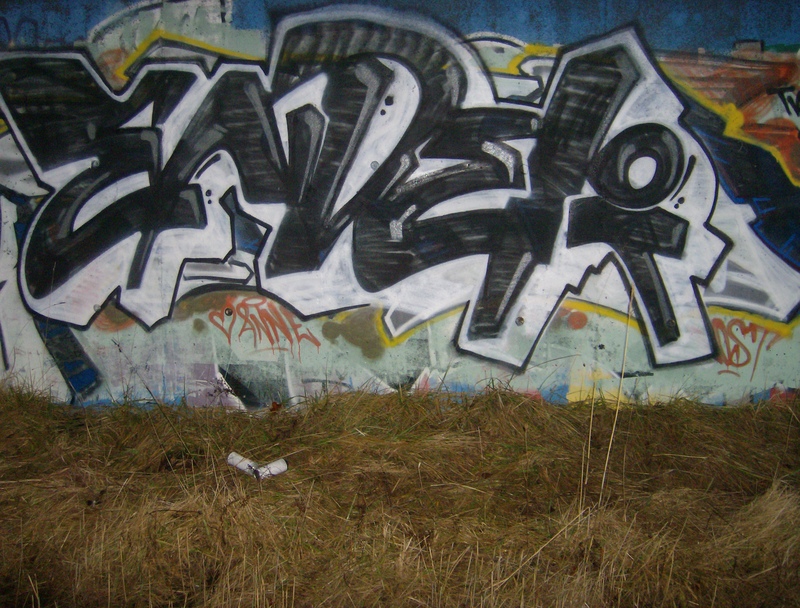 After talking to Ender about his days efforts, he bounced out cause he "was looking for some girls to dance with". This consisted of him circling the room repeatedly and jumping over random couches. While observing this mating process I ran into Ridl from the DROIDS. He told me Ender was in town, and had been painting non-stop.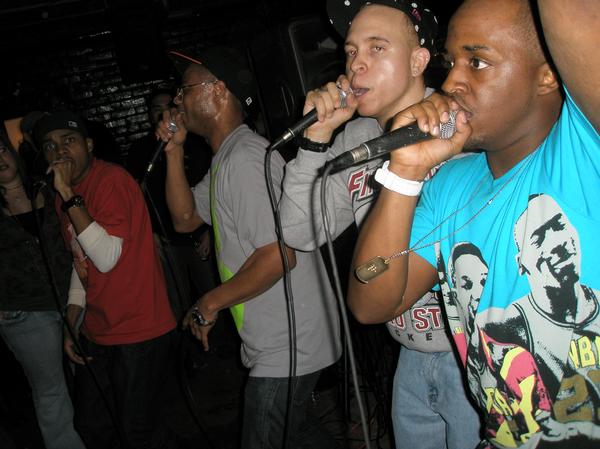 Fly Union photo taken off of random girl's myspace account.
When I came in, I was delighted to be greated with more Columbus. Bustown's Fly Union was on stage. Fly dot U killed it. They rapped over their own music, and then occasionally had DJ Kratedigga mix in Justice and Kid Sister instrumentals. This was kinda bugged cause these kids are straight up Hip Hop cats that are adjusting to the lane they are in. Crowd was all hands up, and cheers. They did my favorite song, "Big Trucks" in which Fly Union rapper L-to-tha says, "Can't I hang with my lady, without calling her the B-word, and see her amazing." While I don't know what to make of a rapper who doesn't want to call his girlfriend a bitch, there is something refreshing about his stance against hate speech.
Rest of photo take by Danielle Kline
Mad Decent recording artist DJ Blaqstarr was next. Dood killed it. He is not stuck on Lynn Collins, and cusswords by any means. Naw man, Blaqstarr spends grown and sexy Club music. Blaqstarr even sings over it. Me and Detox argued if dood used to be in R+B group Dru Hill. Detox claims yes. I claim I don't know. Detox is also the guy that tried to convince me that Mathew Santos of Lupe Fiasco collab fame is actually a front for Bono trying to sing on rap songs.
No one else in the club was speculating if Blaqstarr used to be in Dru Hill.
They were too busy dancing. Diplo was next.
Diplo went Bmore then into Baille Funk. Diplo always keeps a familar melody overtop of fast break. Like Rocky horns, and what not to keep your attention.
At some point he played "You Can Call Me Al" by Paul Simon and Chevy Chase. I had hoped this happened because is Diplo is in tune and subliminal at the same time. The internets across the world had been debating Vampire Weekend's Afro-Julian Casablanca sound. So that made me laugh.
Diplo brought the rap in. He would play some g-shit then follow it up with Beastie Boys.
They love it.
Diplo brought Blaqstarr out at the end to croon seductively. Blaqstarr is a lot less creepy than T-Pain.
We left because the show was over. Yes. People in Cleveland actually have fun these days.