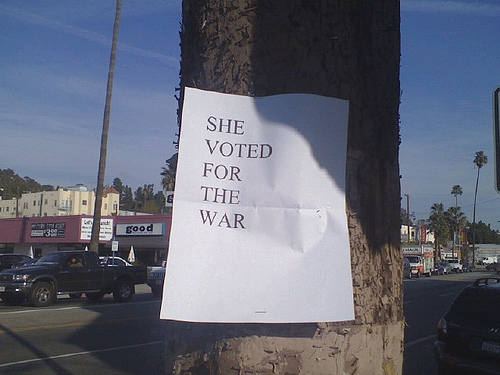 MP3: Rappaport's Testament (I Never Gave Up) by Ted Leo (Chumbawamba Cover)
Living in Ohio since late 2001, it's been interesting to see the political process. Once again the Buckeye State is in the center of a major decision (this time just for the democrats). With all the primary discussion going on in town (and trust me, there's a ton, including on our message board), I figured it would be a good time to post a Ted Leo song.
This is actually a Chumbawamba cover. I've tried to find the original version, legally or otherwise, but I'm coming up empty. Any help is definitely appreciated. I actually need to get to know Chumbawamba a little better. I know their earlier releases were pretty politically charged, and Leo's cover adds a great energy to the song.
See you at the voting booth next week, Ohio.