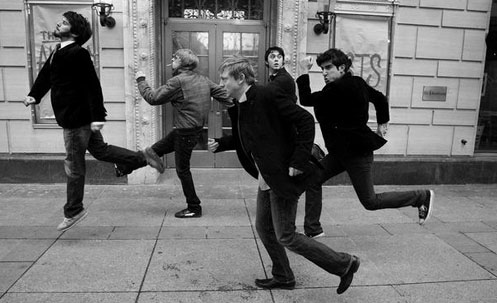 How many times have you performed at SXSW?
This will be our first time.
Share one thing that you know about Austin (a fact, bit of trivia, etc.) without using Google for help.
Don't quote me on this but I think I read somewhere that Austin is the largest US city without a pro sports team… at which point I wondered "Is that worse than having horrible teams across the board like we do here in Minnesota? Hmmmm…."
Shiner Bock or Lonestar?
Shiner!
Daniel Johnston – Austin legend? Any interest in seeing him perform this year?
Interesting fellow. Not sure if he gets legend status though. Sure, I'd like to see him.
Distance you'll have to travel to get to Austin:
1200 miles.
Which statement best summarizes this year's experience?
Play as many shows as possible
See as many bands as possible
Hook up and party with friends
Play a show or two and get out of town
We're looking to play anywhere they'll let us and maybe some places that they won't let us.
For those not familiar with your music, what bands have others said you
sound like?
These are the hardest… Beatles, Bowie, Spoon, Strokes, Earlimart
Pimp your SXSW gig/website:
Saturday, March 15 (1:30pm) @ Reveille Magazine/Eclectone Day Party – The Molotov Lounge (719 W.Sixth St.)
http://www.thealarmistsband.com