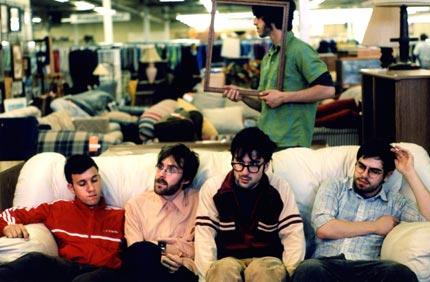 How many times have you performed at SXSW?
Never ever!
Share one thing that you know about Austin (a fact, bit of trivia, etc.) without using Google for help.
Our friend Austin got reported as a missing person recently because he ran away from home and went on our last tour with us without telling anybody.
Shiner Bock or Lonestar?
Neither.
What are you looking forward to at SXSW?
Hooking up and partying with friends. SXSW is a vacation!
For those not familiar with your music, what bands have others said you sound like?
We get a range of Pixies, Talking Heads, Shins.
Pimp your SXSW shows:
Mar 13 2008 – 2:00P – Musebox Day Party @ Scoot Inn
Mar 15 2008 – 2:00P – SXSW Dovecote Party @ The Jackalope
http://myspace.com/masonproper