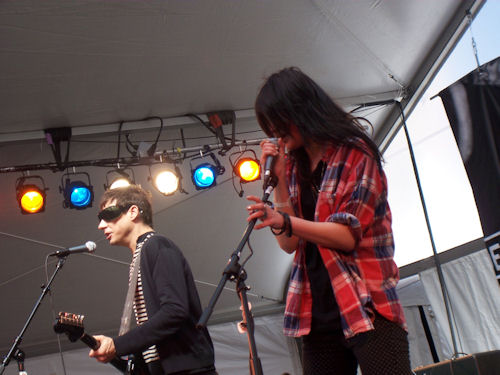 Surprise of the Day >>>> The Kills (pictured)
What a fest. It never ceases to get me giggling with pleasure. We must first pour a bit of malt liquor on the curb for the dearly departed Chip Midnight and then report on the day that was…..
Go to World of Wumme for the full dispatch.