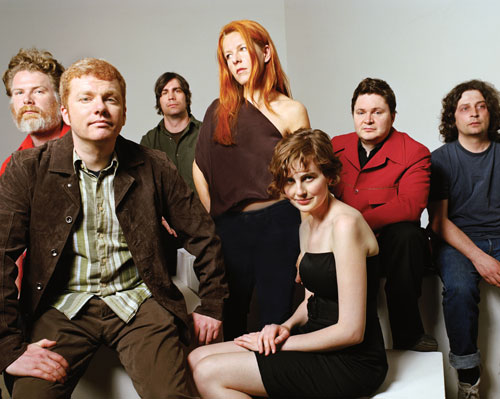 The New Pornographers
The weather is getting better in Columbus, people, so that means you should do your best to spend time inside our sweaty rock clubs. Here's what's up:
Friday
It's been some time since The New Pornographers have been in Columbus, and this time out they're upgrading to the larger Newport Music Hall. Their last album, Challengers, was on my favorite albums of 2007 list, so you can imagine I am pretty excited about this. Opening the show is Okkervil River, a band that could headline on their own.
Saturday
Over the last few years, CD101 Day has not had any major headliners. While earlier versions brought bands like The Black Keys and Dresden Dolls, the more recent versions have been made up of rising bands who have yet to make their mark. And while I'm always a little disappointed that there's never a bigger name involved, I also think it's a good thing to have a radio station put together a show with bands of this smaller size and get behind it both on the radio and with an affordable $5 price tag. Saturday's version at Promowest includes such rising stars as The Whigs, Von Iva, The Duke Spirit as well as locals The Whiles (who have not updated their website since the Reagan administration).
Sunday
John Vanderslice (mp3) returns to Columbus for an early show at Skullys. Yesssss. The last time he was here was when we brought him to an early Monday show at High Five. That show was great, so I'm expecting this one to be 30 times better.
Also on Sunday, and also early, Times New Viking are playing Bourbon St for what they're calling "their last Columbus show in awhile." Details here.