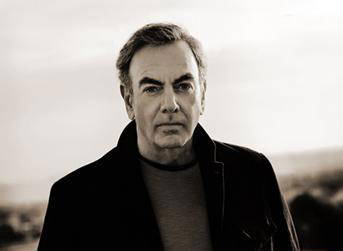 Neil Diamond is a busy guy. He was just on American Idol, he's got a new album out next week, a channel of his own on Sirius, and he's about to embark on a huge tour.
In a lucky turn of events, we've got a pair of tickets to giveaway to the Columbus OH Neil Diamond show on August 25, at the Schottenstein Center. To enter to win, send a blank e-mail to wintix@donewaiting.com with the subject line "NEIL DIAMOND". We'll be choosing a winner on May 10.
Tickets for this show go onsale properly on Monday, but you can order tickets now using the pre-sale password helloagain. Click here to order tickets if you want to be on the safe side.
My favorite Neil Diamond memory: In grammar school our class had to sing "Coming to America" to impress some organization that would possibly give our school money. I can still remember the hand gestures. I don't remember if we got the cash.
BUY: Home Before Dark on Amazon.com