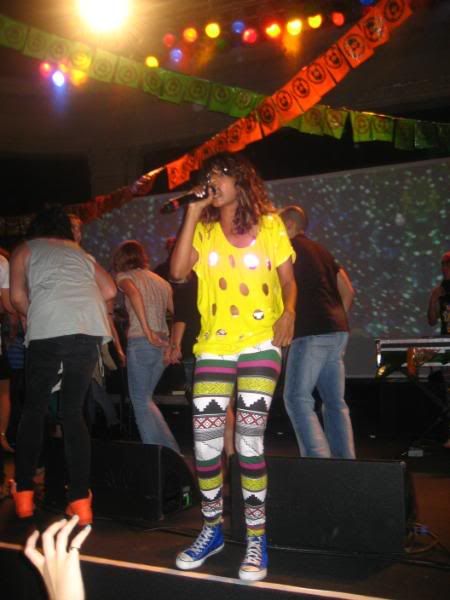 Well. I was at a Wedding in Cincy all weekend. Bro's before the Year's Most Crucial Show.. So I missed out. From the text messages and phone calls I received I have gathered this much:
1. Although Soulja Boy is a household name because of "Crank Dat', he was the opener. And people didn't really give a shit either way that he performed.
2. MIA's show was so live that at least 3 members of IGLU and 1 PBJ member got kicked out, and snuck back in at least 4 times for crowd surfing, underage drinking and god knows what else. From everything I gathered MIA was demanding security to let people dance with her on stage. I guess greater 270 turned the Newport into a huge dance riot similar to Get Right.
I am sure this is most photographed for myspace/facebook event in Columbus History. I got these photos from the homie Steve Lieb's Blog, We Got More Bounce in Columbus.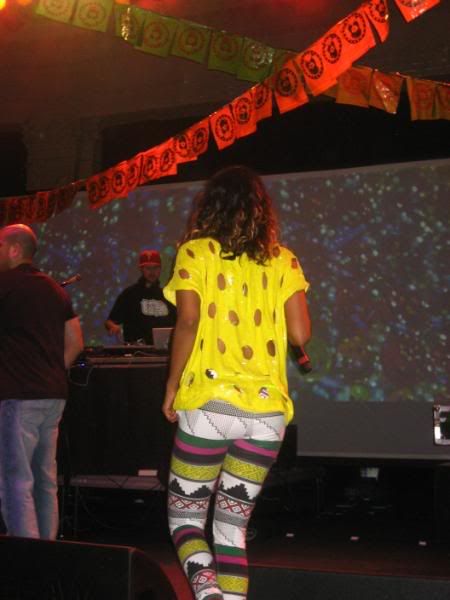 3. Changed my mind about MIA not being attractive.
4. I also think there should be a remix of "Paper Planes" where I make various weapons noises with my mouth to replace the gunshots. Like the first part would have me making punch sounds maybe I would say "arugam" from Street Fighter first. Then the second part I would make machine gun noises. Eventually I would lead up to making bomb explosion noises.
What? Like I said I missed the show.