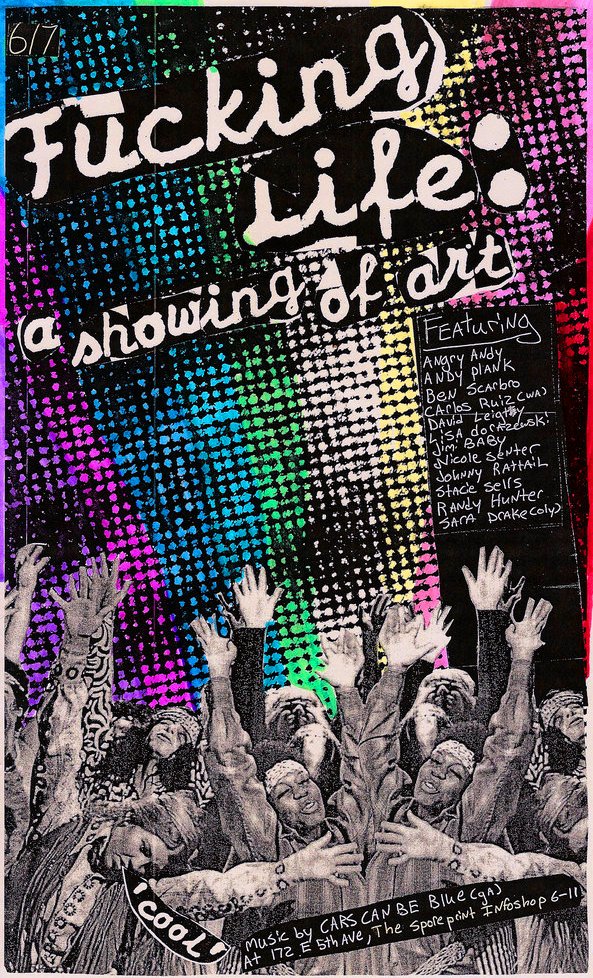 The flyer above is for an artshow @ Sporeprint at 172 E. 5th Ave during Gallery Hop on Saturday, June 7th from 6 to 11. Artists showing include Johnny Rattail, Lisa Dorazewski, Andy Plank, Randy Hunter, Stacie Sells, Ben Scarbro, Jimi baby, Nicole Senter, and Angry Andy.
But I am going up there to get a copy of Jimi Payne's "Punk Zine". Jimi Payne has been pretty active throwing DIY shows at the Monster House and works at the Wexner bookstore.
His zine is loosely themed around the history of punk in Columbus but also includes interviews with local artists and critical writing dealing with the political economy of independent culture. Features interviews with people like Geoff Hing of Defiance, Ohio, Jimmy Buttons, Phonzie Davis, Matt Reber of New Bomb Turks, and Anne Elizabeth Moore.
I spoke with Jimi about "Punk Zine" at 28 Windows last weekend. He said something to effect that he is a younger cat, and he looks at all these people as the roots of "Punk" in Columbus as we know it. But it was interesting for him to find out that the New Bomb Turks world and the Neil House world didn't really interact or even like each other.
I haven't seen the zine. But that insight alone has me heading up to the Sporeprint show to get a copy.