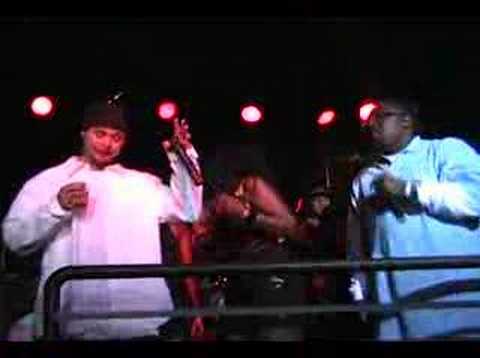 Last month, Bizzy Bone made his Columbus rounds promoting his new album, A Song For You. The Thuggish-Ruggish Bustown native did an instore signing at my workplace Magnolia Thunderpussy, before doing the club thing at Major Woodys. Dood was hella cool, down-to earth,friendly and charismatic. It was a trip to watch Bizzy rap along with the music while chatting people up.
Copywrite was in the store today dropping off some of his mix cds and he put me on to this you tube footie of Bizzy's Columbus escapades.
Peep Big Shows Car Shows from Weed Steeler getting his skateboard singed by Bizzy. You can't miss me looking corny and fat in the background in the Vomitrocity tee during the instore. The Major Woody's footie is cool cause it has the much beleaguered Bizzy getting treated like the star that he is from the hometown crowd.