I always have a huge pile of discs to review, and I hold them in a queue in the tankPOD to remind me that I haven't gotten to this disc or that disc yet. Well, some of these keep getting pushed aside by newer or more high profile, or simply more deserving releases, and I never get around to doing them. And a few are just lousy. What follows is a mixture of both.
Less Than Jake – GNV FLA
There are still bands playing that mid-'90s punk/ska thing? Really? Why?
Look See Proof – Between Here And There
Another English band probably signed because they sound vaguely like Futureheads. Not bad, but not really original or particularly memorable.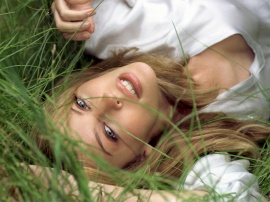 Kylie Minogue – X
This didn't sell that well, and has since been viewed as sort of a disappointment because of that, but I think it's a pretty good album. Minogue continues to deftly blend club beats with an indie-pop sensibility to create a varied and fun piece of work. Artistically, Madonna would do well to follow her example.
Ladytron – Velocifero
I have a weak spot for this sweet gothy electro-pop. Ladytron sound like they're never going to leave the '80s behind and I'm totally thankful for that. (See also: the latest from M83.)
Phantom Planet – Raise The Dead
Phantom Planet continues to travel the Radiohead-lite road illuminated by The Bends, and end up turning out a pretty good pop-rock album with some slight art leanings. Bonus points for the children's choir they include on "Leader" since it kills me every time.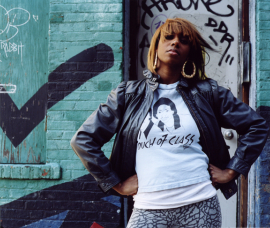 Santogold – Santogold
I'm actually glad I didn't get around to writing about this until now. had I tackled it when it first came out my review would have been filled with superlatives and announcements of "another great voice for her generation!" type stuff. Repeated listens have revelaed the album to be far less interesting that I originally thought, since it tends to wear its welcome out quickly. I still think it's an interesting album, and "L.E.S Artistes" is a fan-fucking-tastic single, but it's already showing its age and it's barely a few months old.
We Are Scientists – Brain Thrust Mastery
More '80s dance rock goodness. This is the opposite of the Santogold disc: I anticipated the giddy joys offered by its gloss and shiny pop would rub away pretty quickly, but I was wrong. I think I might like the sonic depth offered by Brain Thrust Mastery over the frenetic pop of the band's Major Label debut.
What Made Milwaukee Famous – What Doesn't Kill Us
And finally, let's file this under pleasant surprises. From the opening notes of the anthemic "Blood, Sweat & Fears," through the insanely catchy horn-laced indie-pop of "Sultan," and through sweetly waning "Blood, Sweat & Fears," this disc has yet to grow old to our ears. What Doesn't Kill Us is equal parts earnest and engaging, playful and smart, and wholly satisfying.