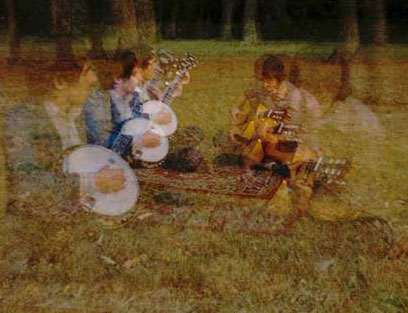 MP3: Lying Here, Dying Here by Moon High
Moon High, why were you hiding from me? I had seen the name listed on a few shows recently but I hadn't really been paying attention. But all that is about to change.
They first caught my attention this weekend at the merch booth. Their lovingly crafted packaging of the album seemed like it took an hour just to put one together: a sewn slipcase, pins, screenprinting, it blew my mind. This CD is individually numbered and they made 100 of them. Here's a photo from their website of the packaging: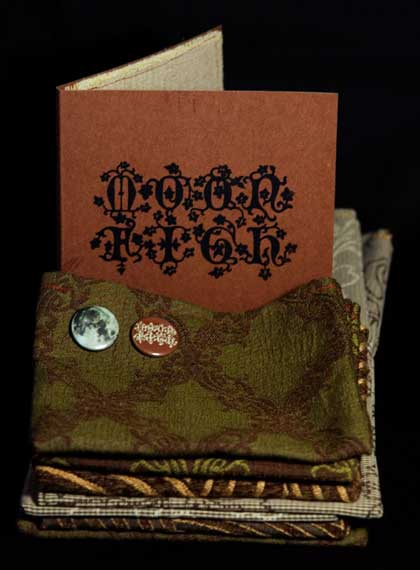 Their self-titled debut album has a lazy California folk pop quality that is easy to fall into the groove. It's not a stretch to suggest that fans of Mercury Rev, Sufjan Stevens and Magnetic Fields will really dig this.
Head on over to their website where you can hear all of the songs, purchase the album, and see upcoming tour dates. Expect us to talk about this band a lot in the future.