I just went over to the Ben Co Presents site to see if there were any new updates, and it was a jackpot of new info. Upcoming Columbus shows, courtesy of Ben:
9/23 Hayden @ Rumba
10/19 Margot and the Nuclear So and So's @ Skullys
10/20 Fucked Up @ Skullys
That's just the new ones listed. Head on over to his website to see all the shows.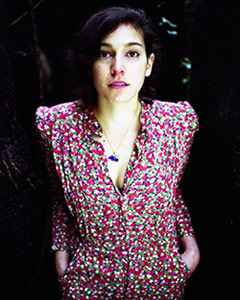 Tomorrow, Ben has Pepi Ginsberg coming to Cafe Bourbon St. Should be a good night.
MP3: In My Bones by Pepi Ginsberg