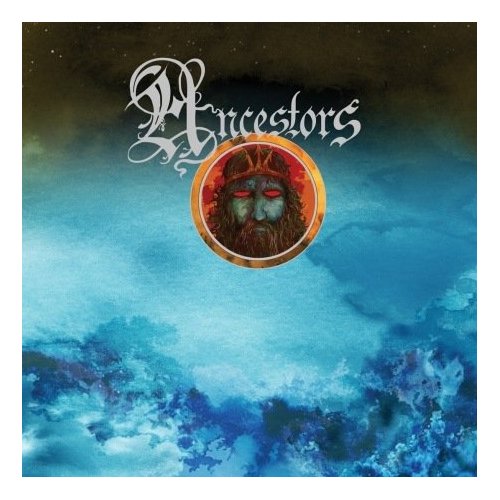 Released in August, Neptune With Fire is the debut release for both the Ancestors, a Los Angeles-based metal quintet of varying description, as well as for North Atlantic Sound, a new imprint on Tee Pee Records. The near future of the label (as well as that of the band) will be interesting to follow, as this epic release paints North Atlantic as a label with clear artistic and conceptual standards and, therefore, upcoming releases already have a strong benchmark set for them.
What makes Neptune With Fire different from any other album that I've heard in 2008 is that the album's ample 38:26 running time is composed of only two songs: the 17-minute "Orcus' Avarice" and the nearly 22-minute title track (a seven-minute snippet of this track is posted above to give you a taste). Therefore, though there are attributes of many metal subgenres on display here (psychedelic, doom, sludge, etc.), the most obvious characteristic of this album is the band's desire to jam. Both tracks feature lengthy sections with moments of distortion and noise used as transitions.  Neptune With Fire is presented as a concept album, as a metaphorical character experiences a transforming journey.  Unfortunately, the lack of and oft-unintelligible nature of lyrics on the songs (which are apparently sung by committee) hinders my understanding of the quest at hand.  This is not a major detriment, however, because the moods of the different sections of each song and the transitions between these sections shed some light into the pain and glory expressed therein.
The band handles their various styles ably, as the album's opening psychedelic passage jams pretty hard, and the almost medieval air of a large portion of the title track lends an air of weighty fantasy.  Though J. Christopher Watkin's organ stands out on the title track, the individual instruments usually blend into a cohesive unit as the band focuses on creating airtight sonic portraits.  Many of the songs' sections lumber repetitively as momentum is built very slowly and the groove forms and transforms naturally.  The abundance of these transformations of varying speed keep these long tracks fresh and allow the band plenty of time to construct the appropriate moods and tie up loose ends when necessary.
Neptune With Fire is a strong debut for the Ancestors and is highly recommended to those who have the patience for metal epics.  The album, featuring artwork designed by Arik Roper (who has done the same for many of the Ancestors' psychedelic metal compatriots), is currently available on both vinyl and CD at the Tee Pee shop.