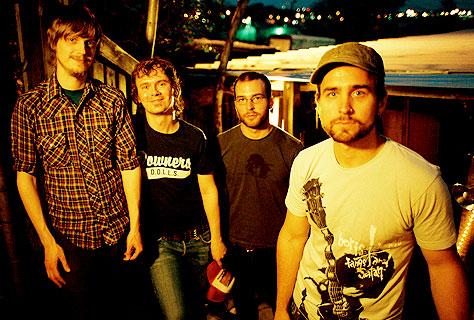 HydraHead band Pelican are playing their only Ohio show on October 29 @ Ravari Room here in Columbus. Joining them for this event will be Brainbow, Kayo Dot, and Steve Brodsky of Cave In. This is going to be a awesome, heavy, show that I wish I was in town for.
We've got a pair of tickets to give away to a lucky ducky donewaiting.com reader. To enter, send a blank e-mail to contest@donewaiting.com with the subject line "PELICAN". If your name isn't in your email address, be sure to include it in the message. Winners will be chosen October 27.
Advance tickets can be purchased at the Ravari Room box office.