We've written a lot about our dear friend Ahmed and his band Sinkane. He's now playing drums for Of Montreal and some photos have popped up from what looks like an insane live show. Seriously I feel like I need to travel to check this out.
Here's some photos, courtesy of Matt @ You Ain't No Picasso. You can click here to see a bunch more.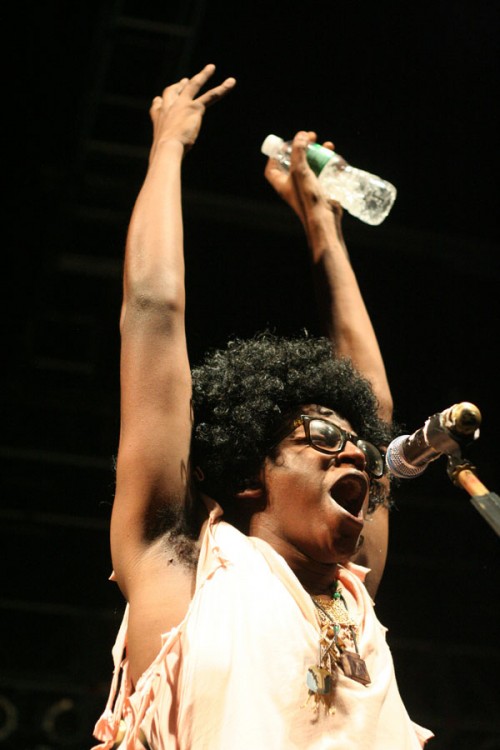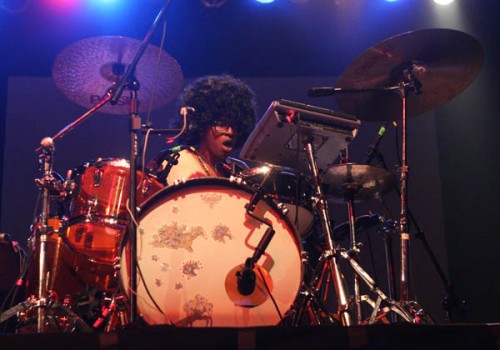 Ahmed, just be careful of that horse!