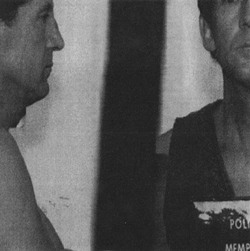 Pillow Talk have never played a show and their recording was more or less done for no real cultural reasons. Nonetheless, Columbus Discount Records have just released their first seven inch and I've heard it's getting close to being sold out. This is what they say on the CDR site:
While we working out the details of the upcoming debut LP from Deathly Fighter, the tape of this DF side project struck a chord with us so much that we sent it of to press within the next few days. Dual synths and a hardcore singer warbling with Trashmen ooo-maumau gusto, or better yet, as our own BJ Holesapple declares: "Suicide if Suicide was Flipper." Six songs and a skit. Edition of 500.
Perverts will instantly like this, cowards will be afraid. Everyone in between will likely be hypnotized. They may have their first show soon, which will double as their seven inch release, but I wouldn't trust anything that this band says.
MP3: Mommy Be Good