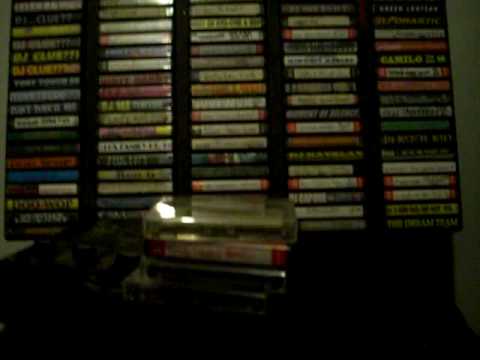 Respected deejay and Columbus Hip Hop historian, Pos 2, has officially launched the Bustown Stomp. Pos' blog will be devoted to documenting both Columbus Hip Hop, and also NYC Mixtape culture.
So long-gone recordings and more will now be up for download.
I have two vivid memories that Pos' blog will help me enjoy:
1.Going into Groove Shack in the Short North in 1994 and getting critiqued of my purchase by Mentor of the City, Da Intelac.
It was cool because he would hold down open mics and slang his ep "Opstadrop". If he clowned you for buying some weird hip hop like the first Aceyalone album. You knew exactly why. Dood rapped with authority. (He actualy never clowned me cause I only copped East Coast Hip Hop at Groove Shack. If I wanted some goofy Cali doods I would hit up Singing Dog or World Record)

2.Riding the train from Brooklyn to Queens with the Summer Jam mixtape on blast.
It had that King Sun diss to 2pac on it, 'New York Love".
I remember vividly starring out the window at bombed out rooftops with my headphones blaring, "You going overboard with this fuck New York shit".
I still got the Doo Wop tape. But I onlyblast it when I feel like brringinmg out out the tapedeck. And I don't know what the fuck I did with Intelac's joint. I mean like any up & coming Columbus graffiti writer I tossed the Sagent cover with a quickness. Strictly legal graffiti(bleh) Losing the actual tape is kind of a sin on the other hand..
But looks like I will be able to bump both these and more on my computer.
Thank Allah that Pos isn't a irresponsible graffiti writers.