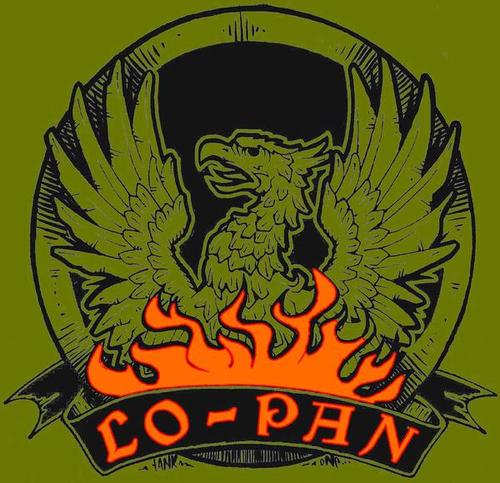 MP3: Vega
Sasquanaut, the second album from Columbus hard rockers Lo-Pan, casts the quartet as a band very skilled in creating and recreating moods.  Though the snarling guitar of Brian Fristoe, the thunderous bass of Skot Thompson, and the precise drumwork of J. Bartz all prove to be mighty weapons, the players are very patient in building a groove and seem to enjoy playing with a wide variety of tempos and dynamics.  The emotive vocals of new lead singer Jeff Martin fit very well into this model, as his whisper is as effective as his howl.  The lyrics bring to mind adventures, wars, and struggles that seem to independent of time and place.  These ingredients mix into a swirling heavy stew that is part backwoods hesher jam and part outerspace boogie.
Highlights include the merciless "Savage Henry," the faster "Vega," and the epic 10+ minute finale "Wade Garrett."  Since the average track length here is 6+ minutes, the songs benefit greatly from the band's experiments in tempos and moods.  Though there are a couple shorter rock tunes on the album, the longer tracks often build up, crash down, and then slowly rebuild, easily retaining the listener's attention along the way.  The album marks a strong step forward for Lo-Pan as they continue to refine a style that is somewhat unique in Columbus.
Lo-Pan is hosting a release party for Sasquanaut this Saturday night at the Ravari Room.  They will be joined by two similarly-minded bands from Indianapolis, Devil To Pay and Bulletwolf, as well as Columbus' Super Silver. I am told that the first 100 people through the door will receive a free copy of the CD, so get there early for free jams and a solid rock 'n roll bill.  9 PM doors, $5 cover.