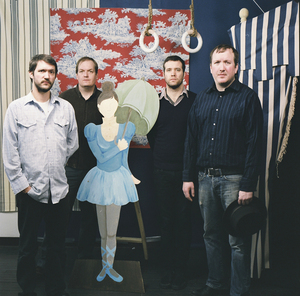 Ever since I saw them in January, I've once again caught Cursive fever. Their set was great, and after giving their new album a listen, I'm back in. Their new album is released physically next week, but you can purchase it today at Saddle Creek for only $1! After today, the price increases a buck every day until release. (Seems like the Saddle Creek website is getting pounded right now, so have patience)
Cursive's official SXSW show is 3/20/09 @ 1am at Radio Room. Click here to see the shows they'll be doing while in Austin.
The band is also on Twitter.