A few more acts I am excited about for SXSW….
I've been wanting to see Amanda Palmer for awhile. While I'm just a casual fan of The Dresden Dolls, the solo work she did with her debut album Who Killed Amanda Palmer? continues to be a recent favorite, revealing layers and layers of complex emotions, ideas, and energy. At this point I only know of three performances she'd doing at SXSW (find them here, but she's also speaking on a SXSW panel titled Do a 360 Deal WIth Yourself (sounds naughty)..
I also wouldn't be surprised if she announced a few last minute sets at random places on her active Twitter account.
MP3: Leeds United by Amanda Palmer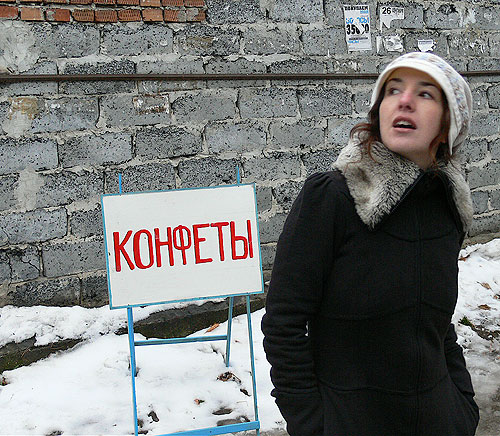 I saw Alina Simone at SXSW last year and loved her set. I loved it so much that I'm releasing a seven inch with her and The Black Swans in a few months on our small record label, Sunken Treasure Records. If that's not an endorsement to see her ONE SXSW APPEARANCE Thursday night, I don't know what it. Click here for show details. ALSO: Read about the Alina Simone/Amanda Palmer connection here.
Here's an MP3 from her excellent Yanka Dyagilev covers album:
MP3: From Great Knowledge by Alina Smone
The Rural Alberta Advantage was recommended to me by my bro Taylor. They remind me of a lot of my favorite Merge Records bands combined into one. A little Essex Green, a little Neutral Milk Hotel, I'm really looking forward to seeing them live.
MP3: Don't Haunt This Place by The Rural Alberta Advantage
MP3: Frank, AB by The Rural Alberta Advantage