(Duffy note: The following historical account of events written in this column took place the week of April 11)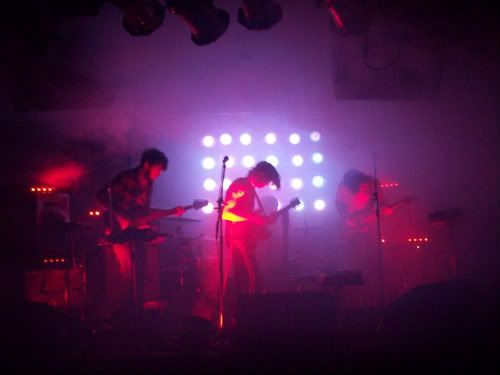 Pictured: stardeath and white dwarfs@Circus
OH MAN MY LIFE
I grow weirder by the day as does my life. I totally embrace this weirdness and can only imagine how stoked you are to read about it. I saw a bunch of weird bands, a bunch of weird people and a bunch of weird stuff happened or something.
OH MAN MY LIFE
SPOILER ALERT!!!!!!!!!!!!!!!!!!!!!!!!!!!!!!!!!!!!
No pics of Mike O this week
WEIRD I KNOW
O.K. Now to the stuff that matters…
Turns out I stumbled upon an awesome show on Wednesday night @Circus(The Venue formerly known as High Five). I went to see moons, the most recent carnation of whatever it is that goes on in Dustin White's mind(formerly or consistently of moon and bad times, Freedom, Between the Devil and the Deep Blue Sea), because they were super rad the last time I saw them-super rad groovy stoner psych rock and this time around there are members of Church of the Red Museum and Earwig involved so I mean if you have to ask….
I'm pretty sure moons have a Ben Co Presents show in the near future but sometimes I don't remember stuff so stay tuned.
Also, it seems a guitar was misplaced so fess up junkie. Bands need gear just like you do.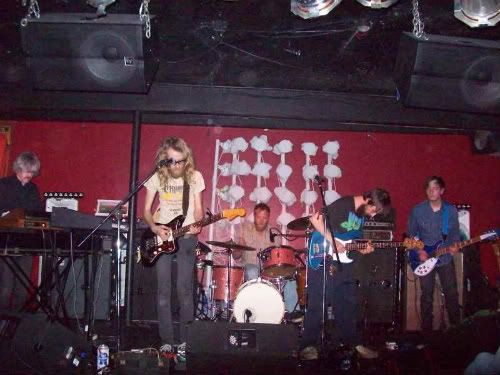 Pictured: moons@Circus
I pretty much had no idea who this stardeath and white dwarfs were other than something about some cover of some Madonna song with the Flaming Lips or something.
I DID NOT REALIZE THAT THIS WAS WAYNE COYNE'S BROTHER'S SON'S BAND
I mean basically stumbling upon a mini Flaming Lips show is kind of weird.
These dudes opened with Sabbath and closed with Madonna and had mad lights and smoke. I was pleasantly surprised by the awesomeness and this may have been the best show that I have seen in that joint in the 6 years i have be in town.
stardeath have an ablum coming out on 6-02-09 but my chicken scratches are illegible so I can not accurately tell you what the album is called


Pictured: stardeath and white dwarfs@Circus
Saturday was Record Store Day and Used Kids were celebrating with an in-store all day. There was also free PBR, so……what do you think? I went and watched bands, drank free PBR and talked to record collector scum. I missed Times New Viking, but it turns out there were other bands. WEIRD I KNOW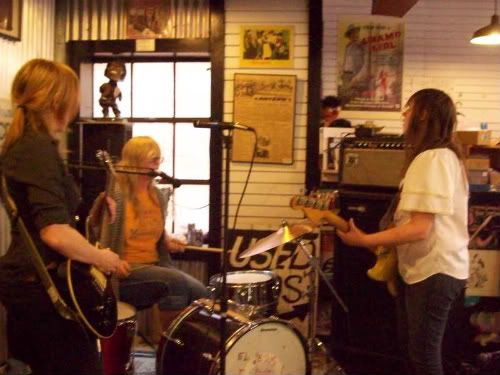 Pictured: Birds of Hair@Used Kids
Birds of Hair is Marcy, Jen and Sarah having fun shotgunning beers. I think they will be recording a 7″ or something.

Pictured: surprise Mike Rep set@Used Kids
Is Don B's last name Bateman because if it is that would explain so much.

Pictured: Super Desserts@Used Kids
Super Desserts have a whole bunch of people from other bands or something and are one of the two acoustic bands that I saw that I didn't anticipate being acoustic…Weird, right? I mean I was not really anticipating anything acoustic all weekend because I avoid those things because I talk loud and ruin it for everyone, but I am practicing shutting the fuck up so I can attend such performances. Me shutting the fuck up? Welcome to the weirdness.
I'm practicing for Jordan O' Jordan@ The Shelf on 4-28-09. He is playing with a young lady by the name of Jordan Martin. That makes 3 Jordan's….weird if you ask me. Jordan Martin is 16, Emily Necropolis booked her first show, Justin Super Desserts gives her guitar lessons, and Bobby Brainbow may in fact be performing with her on said eve. WEIRD WEIRD WEIRD I KNOW I KNOW I KNOW
In the past week or so I have turned into a conspiracy theorist/paranoid schizophrenic and I seem to be always waiting for the other shoe to drop. This is how it went down when I got to Skully's….I get there and inadvertently drink block some shady old cat with a cowboy hat and a pony tail and sunglasses that I have never seen before. I apologized and old boy was like all good dude or whatever. He asks what band I'm in and I tell him I'm not, then proceed to ask him who he came out for. He was being vague and didn't really answer my question, then goes on about how he works for a pawn shop then gives me the shhhh finger, so in my weird paranoid brain, that registers as "oh shit bands, watch your shit". I go on to interrupt conversations like a little child and I'm pretty sure nothing was stolen. I just don't know about anything anymore these days.
OH MAN THIS SHOW

Pictured: The American Jobs@Skully's
The American Jobssound like Jim Morrison and the Bad Seeds and were the 2nd acoustic band I did not anticipate being acoustic. It took me like three songs to realize i did not see a guitar player or a bass player but I heard both. Weird. Turns out Nate American Jobs prerecords stuff and there are only live drums, vocals and woodwind so that makes them acoustic. Also I did not anticipate seeing Jen performing twice in one day. WEIRD I KNOW.

Pictured: Brainbow@Skully's
Brainbow are sweet blah blah blah and are playing at The Tree House on 4-30-09 so YOU GO TO SHOW
Also I heard vocals in a Brainbow song-Weird
Gil Mantera's Party Dream were like no time I have ever seen them before-Really good. I mean these dudes are like a real band now….if you didn't go because you're tired of the shtick, next time they play, pretend you've never seen them and it will be like seeing a good band for the first time. These dudes mean business now and even kept their pants on. I KNOW WEIRD.
Somebody give me a brand new lap top.
Duffy I need a week off .