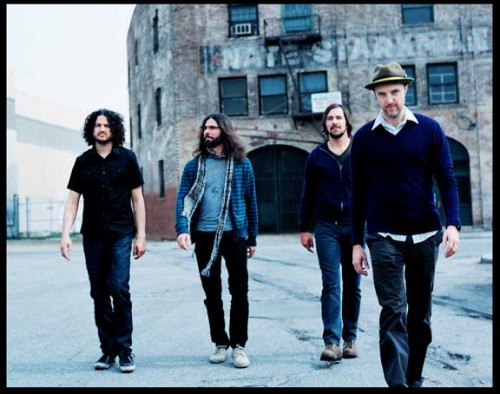 This Fine Progression by Eulogies
Houses by Great Northern
This is the most things we've ever given away in one contest, it sort of looks like we robbed someone. But we didn't.
Dangerbird bands Eulogies and The Dears are currently touring with Great Northern. They'll be performing at Skully's in Columbus on May 10. To celebrate, we've got a gigantic giveaway:
-(2) tickets to show (guest list at venue's will call)
-(1) Eulogies "Tempted to Do Nothing" vinyldisc
-(1) Eulogies "Here Anonymous" on vinyl
-(1) The Dears "Money Babies" / "Threats" 7" Vinyl
-(1) The Dears "Missiles" CD
-(1) Eulogies shirt
-(1) Dangerbird hoodie
This contest is open only to the Columbus Ohio area. We want to make sure you can use the tickets. A winner will be randomly selected. To enter, send an e-mail to contest@donewaiting.com with the subject title "EULOGIESTHEDEARSGREATHNORTHERN." In the body of the e-mail, include your name and mailing address.
I'm a fan of all three of these bands, so I'm super excited to see them all on one bill. I posted links to MP3s on the top of the post, but keep reading to hear more from Eulogies.