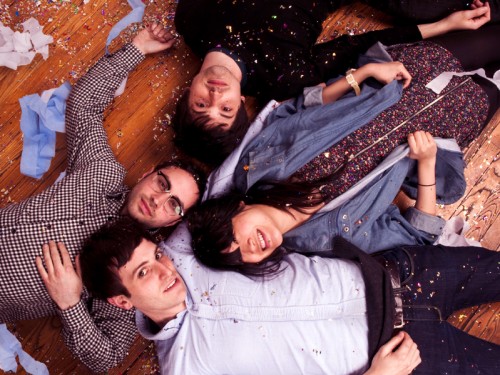 MP3: Young Adult Friction by The Pains of Being Pure at Heart
MP3: Always On by Zaza
I caught The Pains of Being Pure at Heart at SXSW and they were one of my favorite bands of the week. They definitely lived up to the hype. They'll be playing tomorrow with Zaza and Tin Armor at The Summit. Details and tickets here.
I've been spending the afternoon listening to Zaza on their MySpace page, and I think I'm equally as excited to seem them too. A little shoegaze, a little Radiohead, and a whole lot of mood make me really interested to see how it translates live. They're giving away their Cameo EP for free on their website. I posted a direct link to one of their songs above.