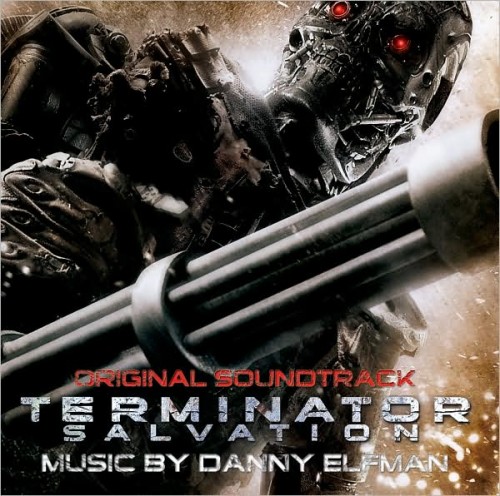 Terminator: Salvation comes out next week. This is the one where Christian Bale is a grown up John Connor and fights big ass robots. While I may be into the most indie of indie music, I am an absolute sucker for the summer blockbusters.
To celebrate the film, we've got 5 copies of the soundtrack and 10 pairs of tickets to giveaway to an advance screening in Columbus on Monday, May 18 @ 7:30pm. To enter, send a blank e-mail to contest@donewaiting.com with the subject TERMINATOR TICKETS. Winners will be randomly chosen and notified Sunday.
Please please please only enter if you think you can attend the screening. I'd hate for the tickets to go to waste. Oh, and you'll need a printer to print out the tickets PDF style.
About the film and soundtrack:
The Terminator franchise, whose first three films have grossed more than $1 billion worldwide at the box office, has been reinvented and reinvigorated both musically and on screen with its fourth installment, Terminator Salvation. Terminator Salvation – Original Soundtrack features an original score by four-time Oscar® nominee Danny Elfman (Milk, Big Fish, Good Will Hunting, Men In Black).

Capturing what director McG calls "the delicate nature of humanity and the unrelenting brutality of the machines," Elfman's synthesizer/orchestral score for Terminator Salvation elevates and expands the sweeping soundscape of one of the most successful series of films in history. The Original Soundtrack will be released May 19 by Reprise Records just in time for the nationwide film release May 21.
Pre-order the soundtrack on Amazon.com
. Speaking of Terminator, what about The Sarah Connors Chronicles? I know chances of season 3 are slim as hell, BUT I WANT TO BELIEVE.