Some Graffiti writers thought it would be funny to "Turn their Swag On" via writing "Twitter" style status updates on walls this weekend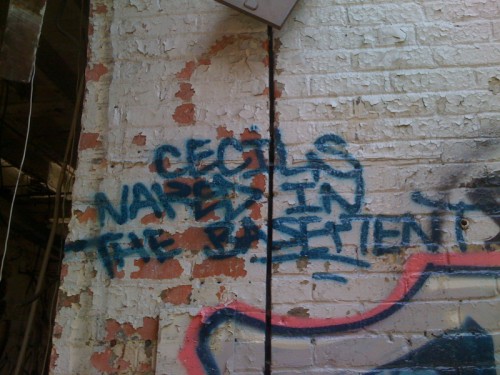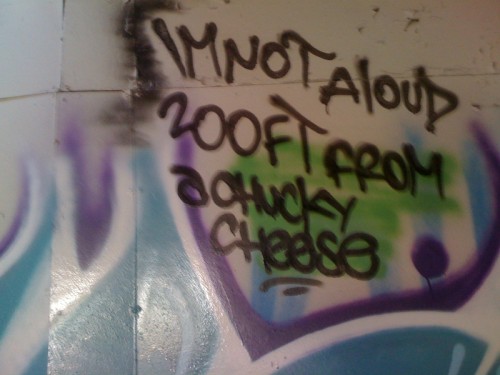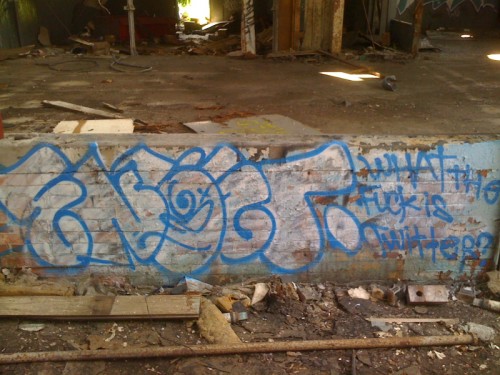 No all writers are techsavy though.
This confused Ender, who asked the question, "What the fuck is twitter?".
Bonus coverage: Get Right's Johnny Cashola explains the best way to get rid of Mormon's at your door on his Facebook Status update today.