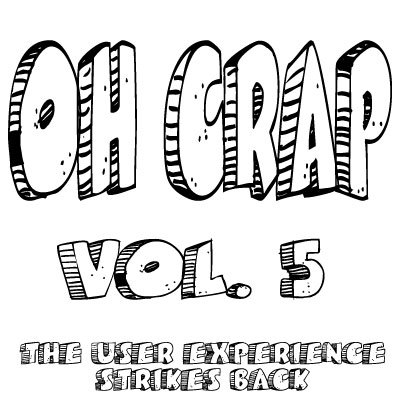 Duffy told me that all 50 copies of OH CRAP – VOL.5 sold during the first day of Comfest. Because I was out of town, I didn't have time to replenish the stock so I'm making the Columbus band compilation available here to download for free.
DOWNLOAD: OH CRAP – VOL.5
"Dirty Power" – The Bom Selleck
"Leave it Tonight" – Josh Fitzwater and The Shambles
"Back to New York" – Keith Jenkins & The Moving Parts
"Hot Boots" – Bird and Flower
"Lonely Bones" – Colin Gawel
"Falls the Shadow" – Hayseed
"Night Crawler" – Bill Kurzenberger
"Conspicuous Consumption" – Vespin
"Record in the Sleeve" – Like Giants
"Metal Hairpiece" – Dr. Robot
"Until it's Gone" – Paper Airplane
"Echo Wheel" – Woosley Band
"Gravity's Heart" – Bush League All-Stars
"Sleep Well" – Ryan Smith
"Mystery to Me" – Mike Switzer
"White Water" – Househearts
"Pissed it Away" – The Vague
"Mayqueen" – The Lost Revival
"Lies" – Bookmobile
Post your reviews here.