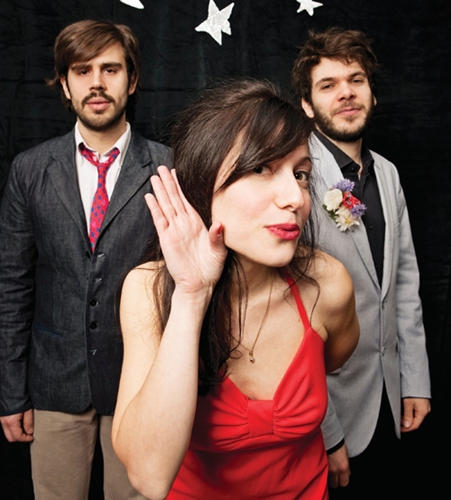 MP3: Taller Children
I've been spending a lot of time with the debut album from New York's Elizabeth and the Catapult. With my upcoming move, life has been hectic at home with packing and preperation… The warm, breezy songs on this record are a nice way to calm things down.
I love seeing children lose their mind, so this video is targeted directly towards me. I especially like the ending where kid has a great Norm Archer "I'm Mad As Hell"-like breakdown.
The band is currently on tour, including a stop in Columbus. Keep reading for complete list of shows.
July 10- Eddie's Attic- Decatur, GA w/Greg Laswell
July 11- The Evening Muse- Charlotte, NC w/Greg Laswell
July 19- The Bowery Ballroom- New York, NY- w/ Greg Laswell
July 20- The Thunderbird Café- Pittsburgh, PA
July 21- Rumba Café- Columbus, OH w/Greg Laswell
July 22nd- The Winchester Tavern & Music Hall- Cleveland, OH w/Greg Laswell
July 23rd- The Blind Pig- Ann Arbor, MI w/Greg Laswell
July 24th- Martyrs- Chicago, IL w/Greg Laswell
July 25th- Blueberry Hill, St Louis, MO w/Greg Laswell
July 28th- Walnut Room- Denver, CO w/Greg Laswell
July 29- Sho- Murray, UT w/Greg Laswell
August 4- Café du Nord, San Francisco, CA
August 6- The Troubadour- Los Angeles, CA- w/ Greg Laswell