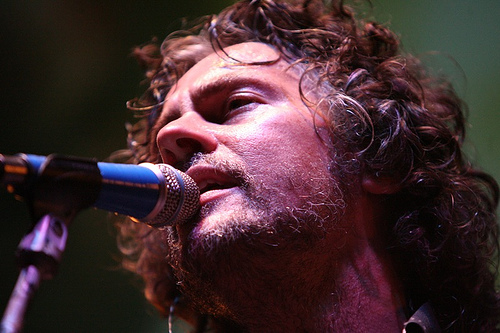 The Lips are coming back to the LC Pavilion, presumably with lots of confetti and a big ol' bubble, for the first time since the summer '06 tour with Sonic Youth. (Above photo from that show, courtesy PicturetheSound.) Outdoor show, Sept. 18. Tickets on sale Aug. 8 for about $30.
Wayne Coyne and crew also just released a 3-song EP with the self-explanatory title Songs from the Future Album Embyronic. iTunes, Amazon and Lala all gots it. Is it me, or does "Convinced of the Hex" sound downright Spoony?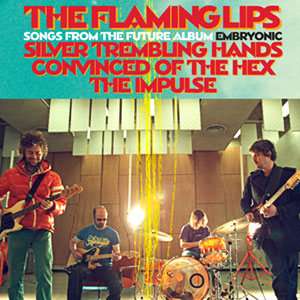 Embryonic, a double album, is due out 9/29.