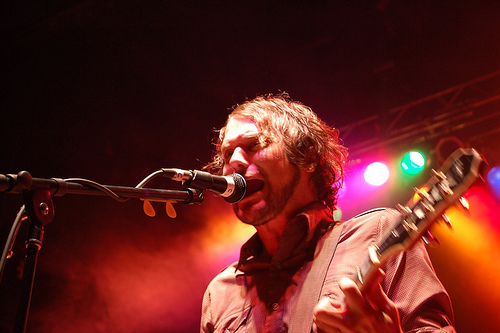 The last time Silversun Pickups came to town was for the 2007 edition of CD101's Summerfest (my favorite in recent memory). The band slayed. I remember being amazed at how Brian Aubert's gigantic guitar sound filled the pavilion to the brim. All for $5.
At $30, tonight's show is pricier (tickets still available), but I imagine the new songs will translate just as well live since the formula didn't change a whole lot from Carnavas to Swoon. Which is fine by me.
Here's a recent video of the band performing "Panic Switch" unplugged.
Apparently the band also enjoyed some Dirty Frank's dogs last night…