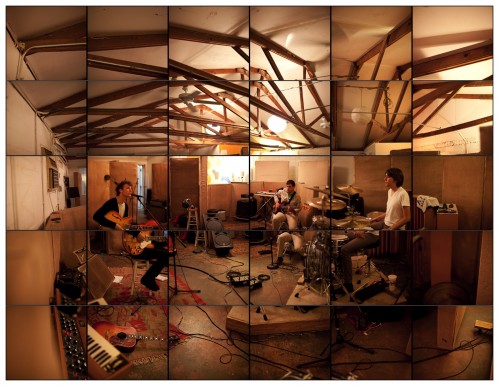 A long, long time ago (2006) in a land far, far away (Austin), Sound Team released its major-label debut, Movie Monster, after years of DIY releases & touring and mounting "next-big-thing" buzz. It was a tough album to pin down, with influences on the sleeve and all over the map (Spoon, Interpol, Walkmen, U2); the only constants were layered, pulsing electronics and big hooks. It's soulful, impassioned and still holds up today, I think. But Movie Monster got mixed reviews (this may hold the record for the most grotesquely snarky), it didn't sell well, and the next year Sound Team called it quits.
Sunday night (8/9) at the Treehouse you can catch the new project from 1/2 of the former band's songwriting duo, Matt Oliver. (It also includes ex-Sound Team drummer Jordan Johns.) TV Torso, named after a song off Movie Monster, has a more organic vibe, but with Oliver's vocal scratch intact and leading the charge, fully freed of unrealistic, fairy-tale expectations.
Chris Burney (The Sun) opens.