The Flaming Lips@LC
Oh hey, remember this thingie? I know, it's been a minute. Don't wanna hear it. I bet you can only imagine that a ton of cool shit has happened since we last got up. For example, a weekend camping excursion with a bunch of dudes, guns and fireworks(in the streets) O.K. enough will the small talk. Oh man where do I even start, the older I get the less I remember.
In this issue of "How long is Robert Duffy gonna keep letting that jackass write this crap", I saw some sicccckkkk psych rock via Subarachnoid Space, some weirdo noise band in luchador masks, some weirdo dude in a giant hamster ball, some weirdo dude hula hooping for a really long time and I went to that thingie down town that a bunch of bands played at.
If you're really that bored at work today click the more thingie —–>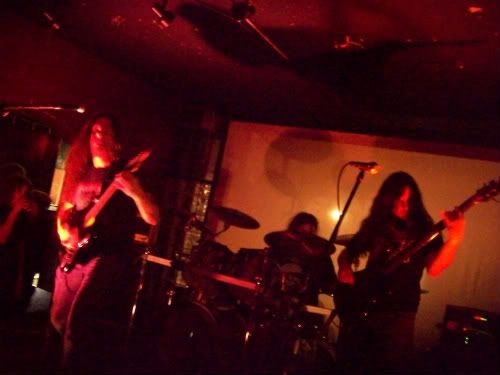 Dead Sea@Carabar
Tuesday, against my better judgment I went down to Carabar basically because I haven't seen Dead Sea in sometime, so I figured why not. Gotta tell you-pleasantly surprised by all bands involved. First and foremost, DEAD MOTHERFUCKING SEA. If you're not hip, Dead Sea are prog metal virtuosos. They typically play loooong and play last. Tuesday the played short, first and left the decent crowd for a Tuesday night wanting more, which is the way it should be. These dudes are amazing musicians, excellent showmen and all around cool dudes. Currently, Dead Sea are in the midst of recording a two song 12″ (one song each side doi) to be released on bass player Alex's Label, Chrome Leaf. Also I may or may not have heard that Alex is playing bass for some dude that was in some "influential post rock band"'s other band. Go see Dead Sea on October 30 at Ruby Tuesday dorks.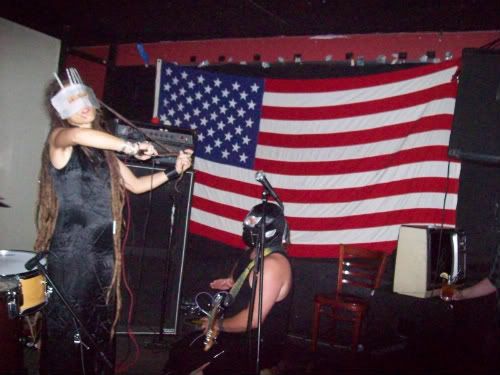 OvO@Carabar
OvO are some noise duo from Italy. The chick played her dread with a bow.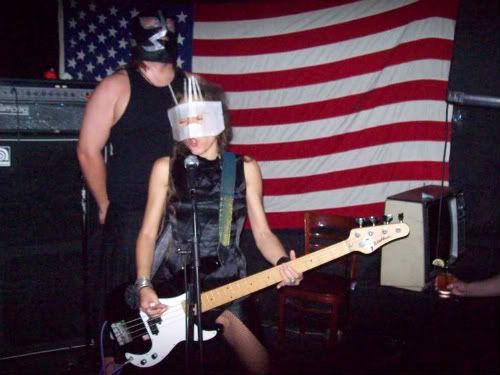 uhhhh
I mean these dudes were wearing luchador masks. Chris Lutzko was stoked.

Subarachnoid Space@Carabar
I used to have a Subarachnoid Space at one point in time-dunno how I got it,dunno where it went, prolly sold it for heroin. At any rate, wasn't sure what exactly what to expect and what I got was pure psych rock awesomeness. Dudes(and one chick) were dressed in all white to like totally become one with the screen behind them and the projections in front of them. So totally arty. For real though, sick psych, if not almost stoner jams. Sorry bout you're life if you missed it.

Guinea Worms@Rumba Cafe
It was Rumba Cafe for me on Thursday. There's this weirdo band Guinea Worms, perhaps you've heard of them. If not sorry bout you're life. On this live Guinea Worms experience occasion, it was all about the ode to Kraftwerk, Kraftworms if you will-at least that's what Gary called it. Whatever just look at the picture-I mean.
Also Day Creeper and We March played too. People seem to like Day Creeper. I think they at least aren't awful. We March are from that hippie college town Athens, but aren't a jam band and were loud.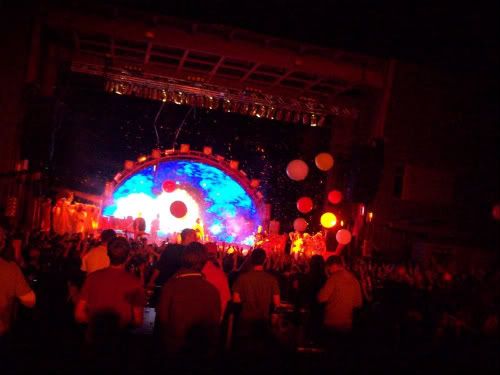 The Flaming Lips@LC
Thanks to acclaimed Donewaiting writer Chip Midnight, I was able to attend The Flaming Lips show on Friday night at The Lifestyles(not the rubber) Community Pavilion. I should mention that my first concert consisted of the bands The Flaming Lips, Butthole Surfers and Stone Temple Pilots. It was the summer before my freshman year of high school. I was totally stoked for Stone Temple. I crowd surfed for the first and last time. I met Gibby Haynes and got his autograph. I saw a dugout for the first time in my life. Pretty good first concert really.
17 years later The Flaming Lips headline and a whole bunch of people(buncha hippies really) come to see them. So yeah, I haven't seen Lips since the first time and was curious to see what the hubbub was about these days. Gotta say, they pretty much delivered. I'm not really a deep cuts Lips dude, so I was happy to hear all the songs you would expect to hear. It was quite the production and I thought the confetti and balloons were cool-I mean as far as that kind of thing goes. Also, Wayne Coyne dedicated a song to The Sun drummer(buncha other bands too) turned You're so Bossy front man Sam Brown. Buncha weirdos dressed up. There was an 11 year old standing in front of me. The Lips entered the stage through a psychedelic vagina. I told the kid that's what acid felt like-it wasn't very well received by his mother. Good lookin' out Chip and Flaming Lips touring guitarist Derek Brown!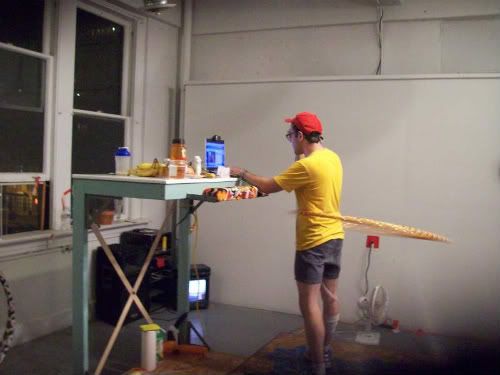 Aaron Hibbs hoopin@Skylab
Soooo, Aaron Hibbs of noise dudes Sword Heaven attempted to break the world record for longest hula hooping ever-dude was shooting for 120 hours. The official record is 72 hours with no break. There is a rumored 90 hour record. Aaron made it round about 59 hours and made an oopsie. I mean, he had a catheter-dude means business and is gonna try again sans oopsie. Come to the benefit on October 9 at Skylab. Envelope is performing. Help make these hoop dreams a reality. MORE LIKE AARON HIPPS AMIRITE.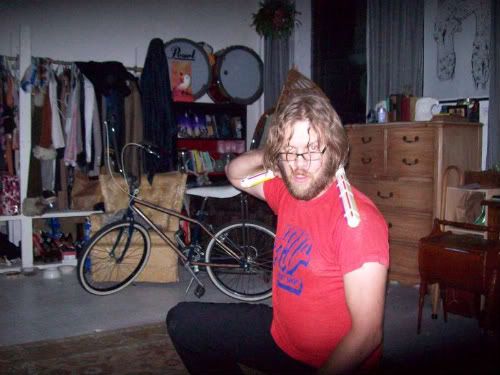 I mean
Impromptu professional interpretative nunchuk action. I told you.
Saturday there was a festival downtown. Independents' Day. Buncha local vendors. Buncha local bands. Buncha pictures of the bands that played follow.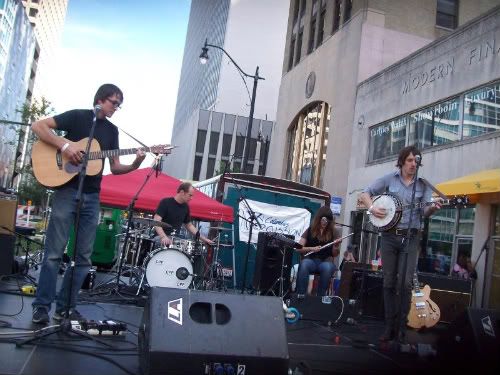 Moon High@Independents' Day
Moon High play magic lullabies.

Blastronauts@Independents' Day

Blasrotnauts are pissed they're from Columbus and not Manchester.

Church of the Red Museum@Independents' Day
Mayor Coleman was totally stoked for Church of the Red Museum.

You're So Bossy@Independents' Day
Sam Brown dedicated a song to The Flaming Lips.

no fucking idea
These dudes like attention.

Flotation Walls@Independents' Day
Flotation Walls take forever to release a record.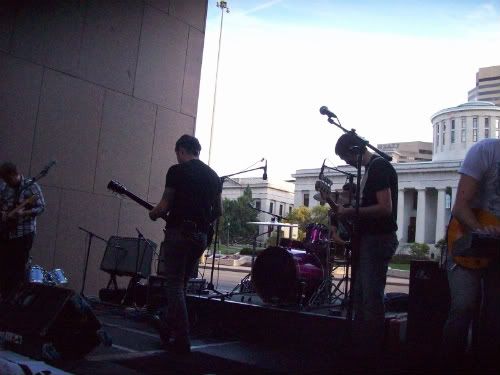 Six Gallery@Independents' Day
Six Gallery doesn't suck.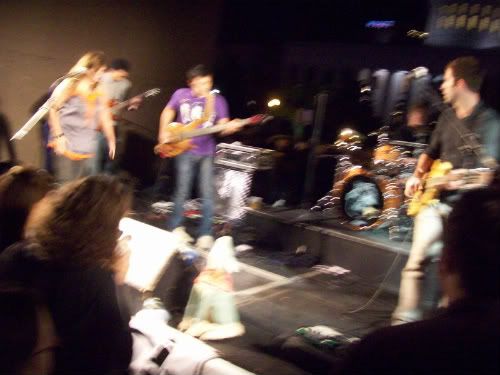 Karate Coyote@Independents' Day

Karate Coyote are Kevin Elliot's favorite band.
Best wrapper alive