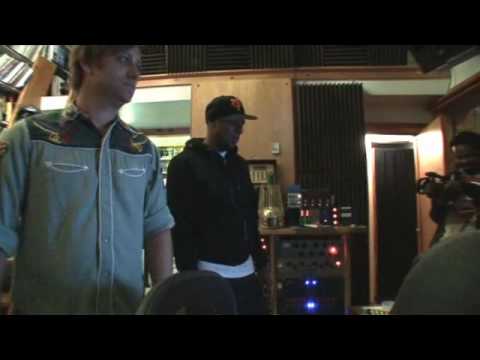 You peeped Blakroc.com,yet? They have webisodes of the making of the Blakroc album.
From webisode 1, I learned that Dame Dash keeps pretty indie rock girls around like every true Hip Hop visionary should in 2009, and we also find out that Jim Jones takes awhile to craft his songs. I guess smoking weed and threatening to give bouncers wedgies disrupts a man's concentration.
Webisode 2 documents the mighty Mos Def's recording session with the Midwest's best, the Black Keys, for the Blakroc project.
Lock-in!! Blakroc drops November 27th.