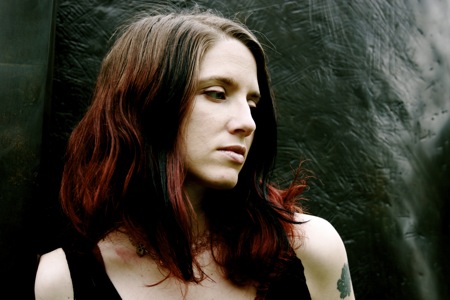 Another upcoming show at Stuart's Opera House that's worth mentioning: Jolie Holland (above) will play the historic theater on Saturday, 10/17. You're probably familiar with Holland's jazzy folk, but opener Matt Bauer is a folkie who's not as well-known but would be worth the drive to Nelsonville on his own. The Black Swans labelmate came to Columbus last October in support of The Island Moved in the Storm, a haunting, stirring album of gently plucked guitar and banjo. Yes, the dude has a big beard and sings in a whisper, but writing him off as just another Iron & Wine would be a mistake.
We've got a pair of tickets to give away for this show. To enter the contest, send a blank e-mail to contest@donewaiting.com with the subject JOLIE HOLLAND. Winners will be randomly chosen on Oct. 16. You can also purchase tickets here.
mp3: Jolie Holland – Mexico City
mp3: Matt Bauer – Don't Let Me Out
Bauer's video for "As She Came Out of the Water" after the jump.