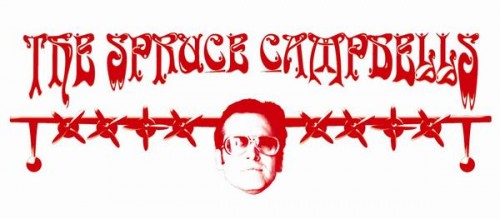 mp3: The Spruce Campbells – So Tired
Jason (Matthew) Kusowski of the Nuclear Children and co-head of local label Champions of the Arts has a new project called the Spruce Campbells, and it's shaping up really nicely. The first few songs (recorded by Jay Alton) are dreamy, atmospheric pop — lots of oohs and ahhs, strings, layered background vocals, etc. The new stuff also serves as the debut of Chelsea Moore on vocals, who provides a beautiful counterbalance to Matthew/Kusowski's voice. She steals the show on the Fugazi cover above. Download it.
On the Spruce Campbells' Myspace you'll find the rest of the new tunes, all of which will be on the upcoming album Mosques, Museums, Mausoleums, and Other Forms of Escape. They're also working on a 20-minute, one-song rock musical. And another album.