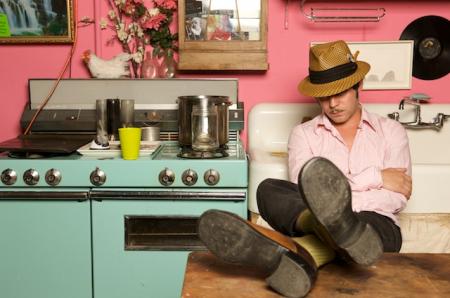 Langhorne Slim released one of my favorite albums last year, and so far I've really been digging the new one, Be Set Free
. It seems every time he's playing in town I have other plans. WTF, life?
And here's an acoustic video for "Back To The Wild":
Keep reading for upcoming tour dates..
11.06.09 San Francisco, CA The Independent
11.07.09 Vasalia, CA Cellar Door
11.08.09 Los Angeles, CA Troubadour
11.09.09 Phoenix, AZ Rhythm Room
11.11.09 Austin, TX Mohawk Outside
11.13.09 Nashville, TN The Basement
11.14.09 Atlanta, GA The Earl
11.15.09 Carrboro, NC Cats Cradle
11.16.09 Charlottesville, VA The Southern
11.17.09 Washington DC Rock N Roll Hotel
11.19.09 Philadelphia, PA Johnny Brenda's
11.20.09 Lancaster, PA Chameleon Club
11.21.09 New York, NY Le Poisson Rouge
11.28.09 Berlin Bang Bang Club
12.01.09 London Bardens Boudoir