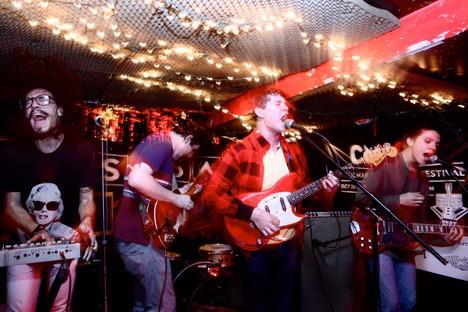 MP3: Surfer Blood – Swim
CMJ breakout band Surfer Blood will play the Summit on Wednesday night. It's good timing — see 'em before you're sick of hearing about 'em. The Florida band's debut, Astro Coast, is out on Kanine January 19. It's good.
Detroit's Terrible Twos open. $5, 18+. Under 21 pay $2 surcharge at the door.