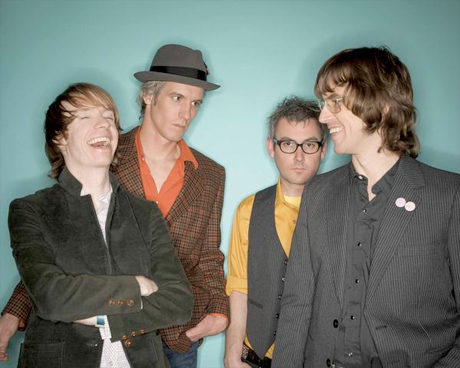 As we mentioned previously, Donewaiting.com and BenCo are presenting Sloan at Skully's on 11/29. ( Fellow Canadians Magneta Lane open.)
And we've got a pair of tickets to give away. To enter the contest, send a blank e-mail to contestdonewaiting@gmail.com with the subject SLOAN. Winners will be randomly chosen next Friday. You can also purchase tickets here.
Don't forget to download that new single, "Take it Upon Yourself," at Sloanmusic.com.